13 Things We Learned From The Undertaker On Joe Rogan Experience
Mark 'The Undertaker' Calaway criticises WWE's product on JRE!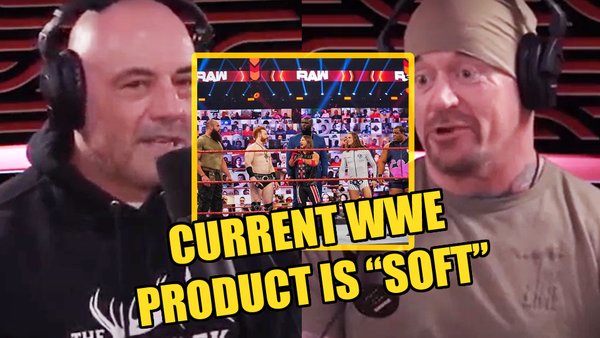 Having formally hung up his boots at last year's Survivor Series PPV, the Undertaker has spent the past several months or more pulling back the curtain in a way never before seen from the Phenom.
After decades of forever protecting his character and - bar his American Badass run - steering clear of any interviews, the real-life Mark Calaway has now finally given wrestling fans a glimpse of the man behind the gimmick. And not just a look at what makes Calaway tick, but this is someone who has so many years of stories and backstage experiences to divulge to the wrestling world.
In terms of storytellers and legends of the business, few people in the history of the industry can match the Undertaker. After doing numerous interviews in recent months, the Deadman has now joined the hottest podcast in the game, being a surprise guest on the latest episode of The Joe Rogan Experience.
Rogan is famous for just, well, asking the questions that everybody wants to see asked, and this near-three-hour sitdown with the Undertaker makes for an utterly fascinating listen.
Having checked out the entire chat, here are 13 things we learned from seeing Mark Calaway chew the fat with Joe Rogan.
13. He's No Longer A Contracted In-Ring Talent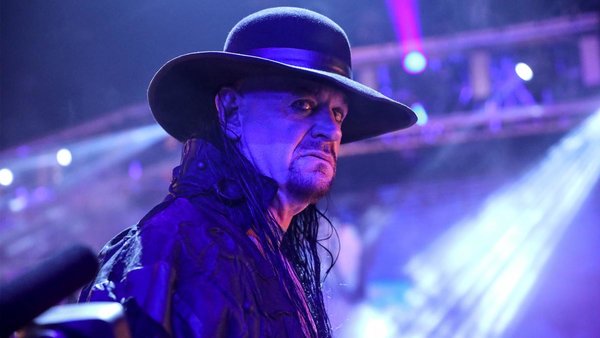 While this past November's Survivor Series saw time called on the legendary career of the Undertaker, many are pondering whether this really is it for the iconic Deadman.
Talk of the Undertaker's retirement has been doing the rounds for the past 15 years or more, and so many have been a tad sceptical as to whether the Phenom really is as retired as he's making out. To add further credence to 'Taker's claims that his in-ring career is over, this appearance on The Joe Rogan Experience saw him reveal that he's now no longer contracted to WWE as an in-ring talent - instead, it appears as if Mark Calaway is now signed to a Legends contract.
This nugget came out while the Undertaker was discussing steroids and WWE's testing programs, with the multiple-time World Champion detailing:
"I can only say what I've had to go through. Before I switched my contracts – now I'm not a talent, now I'm a Legend, I guess, or whatever they call it – I'd only work two or three times a year."
Names like Kevin Nash, Hulk Hogan, Mick Foley and Tatanka are just some of those to have been signed to Legends deals in recent years, which basically means that those stars are available for WWE to call upon to make sporadic appearances and promotional dates when needed.