13 Ups & 1 Down From AEW Dynamite (Jun 3)
Downs...
1. An Unbeastly Win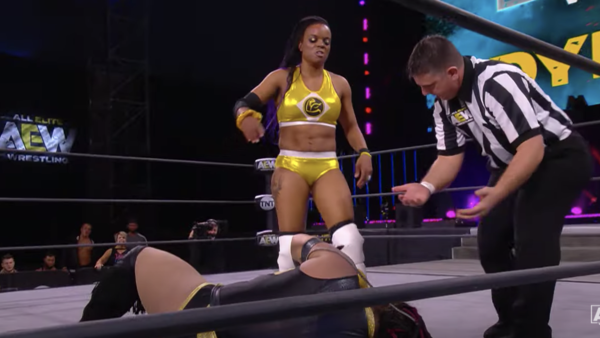 If Nyla Rose vs. Big Swole was designed to reheat 'The Native Beast' after her loss to Hikaru Shida, it didn't work. Rose spent most of the match playing a defensive role against someone half her size. Beginning with tame grappling exchanges was certainly A Choice for a wrestler who just ate the most disappointing defeat of her career thus far and while Swole isn't somebody AEW want to squash, going 40/60 against an unraked wrestler before picking up the win wasn't great for Nyla, who could have done with coming out stronger here.
If the match was designed to increase Swole's credibility by looking competitive with a former Women's Champion, it almost worked, though her offensive periods were devoid of attention-grabbing, eye-catching moments. This was a bout of counters and abdominal stretches.
Not a disaster by any means and the work was at least clean, though this wasn't what it needed to be.