13 WWE WrestleMania Matches Where The Wrong Person Won
Given a time machine, what matches at WrestleMania should Vince McMahon change the winners of?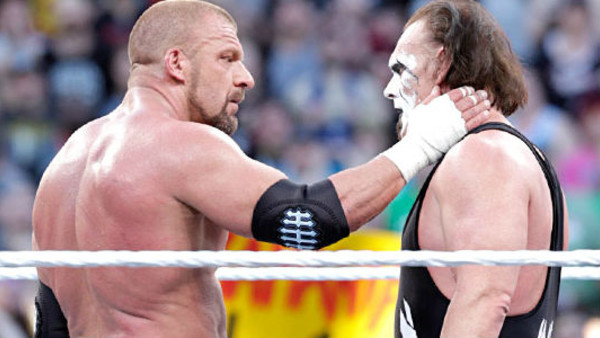 Since its inception in 1985, WrestleMania has been the biggest worldwide showcase for professional wrestling. From the very first match at WrestleMania, when Tito Santana defeated The Executioner, to the main event of WrestleMania 37 when Roman Reigns defeated Edge and Daniel Bryan, there have been an astonishing 370 matches to take place at the Showcase of the Immortals.
With a stage as big as WrestleMania, sometimes the results themselves are not nearly as important as the spectacle of the event. With such a large number of contests taking place on such a large stage, there will without doubt be some disagreements on who the correct choice to win each match should be. However, there have been more than a few instances where fans unilaterally agree that the wrong wrestler won on the Grandest Stage of Them All. Some instances have seen a rising star have all their momentum cut out from underneath them. Others have been due to WWE choosing the status quo over a newer, fresher star. Oftentimes, though, it is quite frankly just not giving fans what they want to see at WrestleMania.
While there will always be dissenting opinions, these are 13 clear examples of the wrong wrestler winning at WrestleMania.
13. Becky Lynch Vs. Shayna Baszler - WrestleMania 36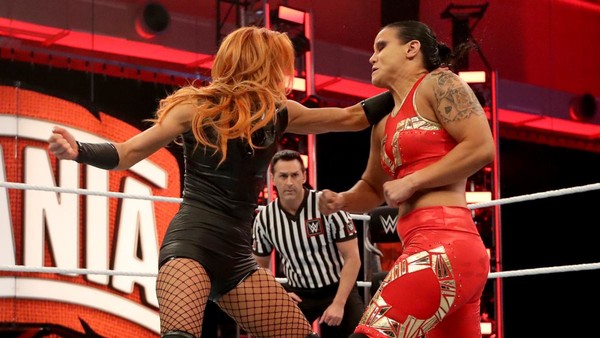 Coming into WrestleMania 36, Becky Lynch looked to be in as much danger as she had been as Raw Women's Champion. After defending her title for a year at that point, The Irish Lass Kicker was facing a new challenge in Shayna Baszler.
Following an inauspicious debut, biting the neck of Becky Lynch, The Queen of Spades was treated as an unstoppable force, running through the women's division and doing something that has never been seen before, or since. The former NXT Women's Champion walked into the Elimination Chamber, and eliminated every other woman in the match to win and earn her title opportunity against The Man at WrestleMania 36.
In what could have been a defining moment for Baszler, one that crowned a new champion and cemented the arrival of a top star in the women's division, WWE instead went the safe route. After a good match, especially in the empty Performance Center, Becky Lynch retained her title via a roll up, the same way she defeated Ronda Rousey to win the title a year prior.
Coming into this match, there were more than enough reasons why The Queen of Spades should have walked out of WrestleMania the new Raw Women's Champion. Following the Showcase of the Immortals, the list would grow, as Becky Lynch would soon vacate her title with the announcement of her pregnancy, not allowing Shayna Baszler to get her win back.