14 Shortest Matches In WWE History
3. The Rock Vs. Big Boss Man - Survivor Series 1998 (5 Seconds)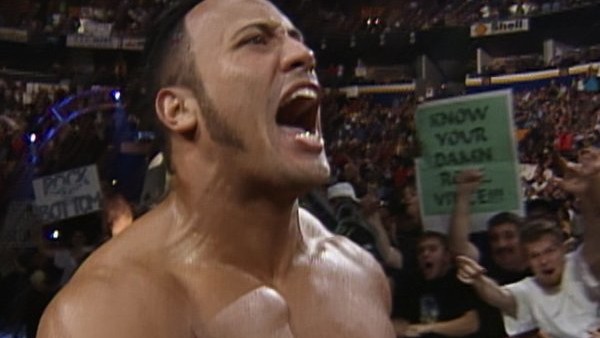 The Rock is definitely no stranger to handing wrestlers quick losses and this match is commonly referred to as the shortest in WWE history.
Survivor Series 1998 centred on a tournament for the vacant WWE championship and there were a couple of quick matches on this card, with Mankind beating Duane Gill earlier in the evening in just 30 seconds.
It was The Rock who would take the quickest win of the night, however. With Triple H unable to compete as planned, Big Boss Man was sent out as a last minute replacement. He ran to the ring, only to be immediately rolled up by The Rock for the quick pin.