15 Amazing WWE WrestleMania Backstage Secrets (From Someone Who Was There!)
Former WWE writer offers fascinating secrets and scoops from being behind-the-scenes.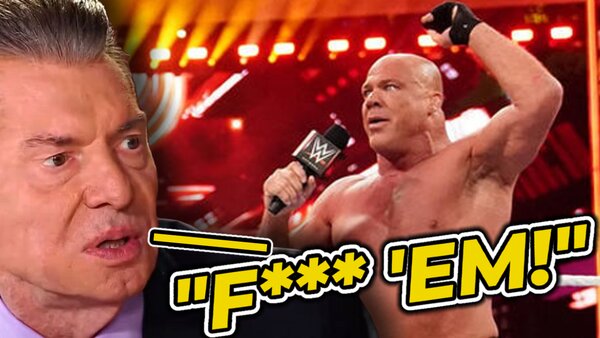 As you will read and hear about a lot at this time of year, there's nothing quite like WrestleMania.
Even if to your tastes WWE stands a monument to the worst of pro wrestling and 'The Show Of Shows' is the centrepiece of that, the magnitude of the whole thing typically wins out in the end. The company best at making itself looks massive looks massiv-est. The show that never ends for one nights feels like it has a finale. The organisation that often abuses its history luxuriates in it, whilst simultaneously promoting the present day peaks.
Out-front, it is all of these things and more, but there's equally no event more fascinating to peek behind the curtain for than the biggest in the world.
That's what former WWE writer Dave Schilling offered on Twitter, threading together a host of his memories from a night that was mostly spent in catering or on the hunt for some quality time with Nia Jax. His tales undercut the glamour from the inside, but provide a fantastic mix of what was making Vince McMahon's deranged mind tick at the time, the hows and whys of things that didn't seem quite right, and the raw emotion of a legitimately legendary WWE Moment (TM).
There's secrets, scoops and even a little bit of scandal...
15. That WrestleMania Feeling
https://twitter.com/dave_schilling/status/1636232634002202624

— Tweet
'The Showcase Of The Immortals' is now so entwined with pop culture that enough people outside of WWE know of its grandeur, let alone those within the system.
Schilling reminiscing fondly on this feeling of making it to the show on that side of the curtain is powerful. Extrapolate it further, and it's very easy to imagine how the wrestlers must feel stepping out on 'The Grandest Stage'.