15 Most Notorious WWE Wrestlemania Urban Legends
Did Roddy Piper really tape up his gloves to protect Mr T at WrestleMania?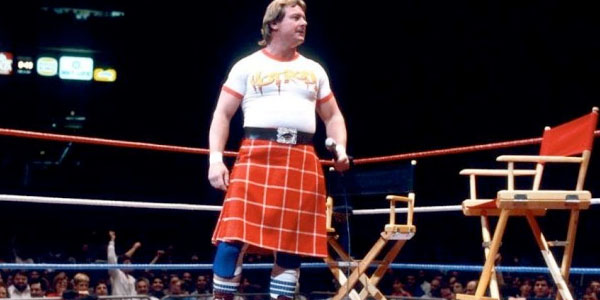 WWE.comWhen you fall in love with professional wrestling (as we all have, hopefully), you hold yourself open to being sucked in by a good rumour or two. If you're a serious WWE fan, one of your favourite hobbies will be scouring Internet sites to find out if there are any dramatic twists in the pipeline. And whilst it's nice to be ahead of the game and be on top of what's happening, don't you sometimes wish you didn't know - and you'd be surprised a bit more? WrestleMania is one such show where rumours, conjecture and speculation are at their peak, and it's always an event that literally throws up anything for us loving fans. And given how there have been 30 editions of the show, there are always going to be stories which have slipped through the net. Whether it's backstage decisions that have had huge impacts on careers, or even a nasty incident which has changed the course of time, WrestleMania's rich history is stacked full of urban legends. Intrigued? Interested? Hopefully you are, because here are 15 urban legends that provide an interesting - yet different - background to the greatest show of them all.
15. Fandango vs. Chris Jericho Was Never Supposed To Happen
Will Fandango's victory over Chris Jericho - the first time he ever stepped into a ring to wrestle - go down as the best of his entire career? Well, unless you're classing the odd victory over Santino as top-notch, then it probably will do. But amazingly, Chris Jericho wasn't even originally booked to fight Fandango at WrestleMania 29. The original script had Jericho tussling against another relative newcomer on the WWE scene, Ryback. At that time the idea was for Jericho's return at the beginning of 2014 to eventually transform into a heel turn, leading Jericho to put Ryback over at WrestleMania. So what happened to prompt the change of heart from WWE? Well, Vince McMahon fell in love with Fandango's character - that's what happened. In fact, McMahon was so high on the man formerly known as Johnny Curtis that he threw him into a match with Jericho at WrestleMania. It reportedly upset Jericho, who was keen on working the match with Ryback as a heel. However, he must have settled down eventually, as the two put on a pretty decent showing at WM29. But you do wonder what could have happened to the career of Ryback had Jericho fought him, and not Fandango at WrestleMania.