15 Problems Nobody Wants To Admit About WrestleMania 32
Is Vince the only man in the world that doesn't know no one wants Roman Reigns to win?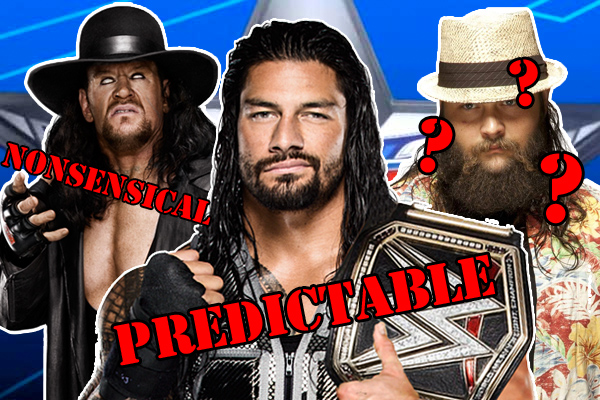 The road to WrestleMania has been a rocky one for WWE, but they look like they're going to pull through. Despite all of the injuries to key stars, Vince McMahon et al look poised to put together a very intriguing card fitting of the 'Mania name. The decision to bring back Shane McMahon might scream of desperation on the company's part, but it was a masterstroke. Shane's return was the most shocking moment a WWE event has had seen since Seth Rollins' cash-in at WrestleMania 31, while it set up what promises to be stellar Hell in a Cell bout with The Undertaker. On top of that we have the clash of the super-babyfaces as Dean Ambrose goes up against Brock Lesnar, while Charlotte will defend her Divas Championship against Sasha Banks and Becky Lynch. Oh, and we have the small matter of Reigns vs. HHH for the WWE World Heavyweight Championship, too. We also have a couple of tag matches and Ryback vs. Kalisto for the United States Championship, but they aren't worth writing home about. The card has seen WWE break their attendance record for a show, with the target of 100,000 tickets sold looking a realistic possibility as some 84,000+ seats have been filled as of this writing. Even though a lot of the card still needs to be finalised, WWE have made a great start and are doing more than any of us could have expected with what they have the work with. However, the event is still looking far from perfect, and there are problems that nobody wants to admit about WrestleMania 32...
15. The Undertaker Doesn't Make Any Sense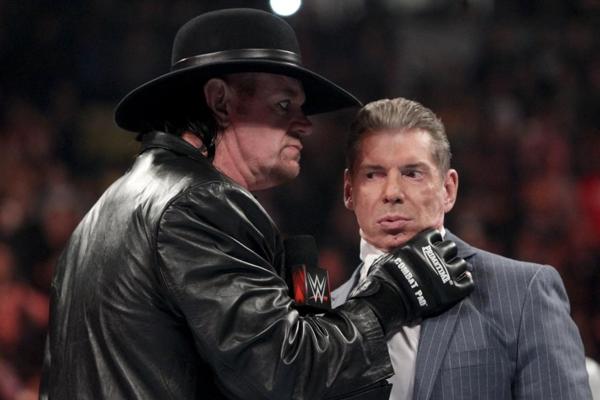 Hopefully this one will be explained in the coming weeks, but WWE have already messed up one glaring opportunity to do so. 'Taker turned up to RAW a few weeks ago and cut a promo that was shorter than his entrance. He told us all things that we already knew, while he also seemed to confuse Vince McMahon. The Deadman told Vince that Shane's blood would be on his hands - sure Vince wants that as
he
booked the match? Vince went on to say that Shane would fail him as a son if he wasn't to win the Hell in a Cell match - which doesn't make any sense because if Shane does win, Vince will be out of a job and his favourite child won't have control of Monday Night RAW anymore. Surely McMahon senior wants junior to lose? Then this week, Taker turned up and still didn't explain why he is doing what he is doing. He attacked Shane, and then tried to attack Vince... We still don't know why 'Taker is fighting on behalf of Vince McMahon. It seems that McMahon just asked his favourite Phenom if he fancied a match with his son, and he said sure, why not? This storyline currently makes absolutely no sense and needs cleared up as soon as possible.