17 Things You Probably Missed From WWE Raw (July 19)
17. This Shot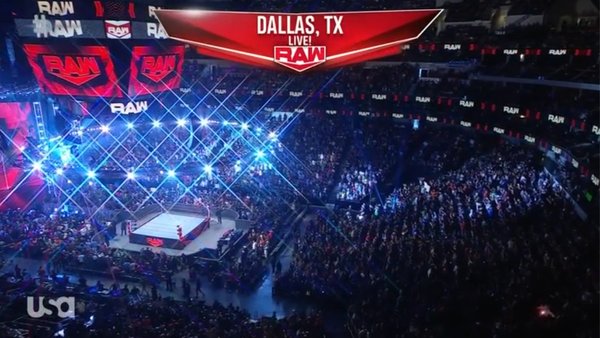 What a shot.
It's been way too long since Raw opened with that wide crowd shot. The ThunderDome was cool and all, but it couldn't compare with actual live fans making actual noise (instead of the piped-in variety). It was great to see Dallas rocking with anticipation before a certain somebody opened up the show.
16. No Love For John Cena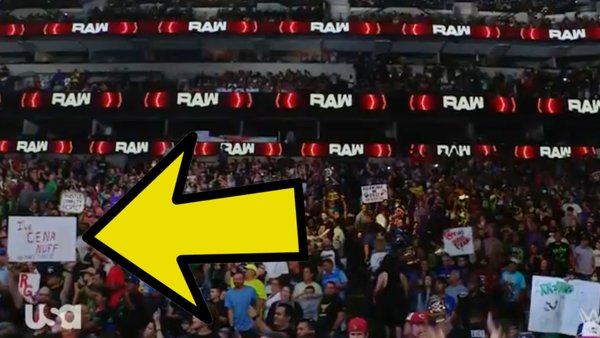 Not everybody was pleased to see John Cena however. One fan held up a sign that said, "I've Cena Nuff" as WWE's cameras panned the audience for reactions to JC's entrance. That's...harsh. This person obviously didn't hear the response Cena got at MITB.
Or doesn't care.
WWE's producers didn't linger on this one long. No wonder - there's a lot of goodwill for Cena right now, and they don't want to spoil it by revealing that some viewers still don't want to see him wrestle main event matches ahead of the full-time crew.
15. WWE Bleeped Out Everything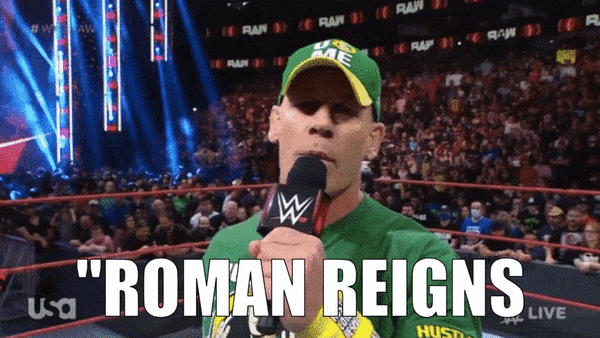 What was up with the way WWE bleeped Cena's line about Roman Reigns? Well, for starters, they bleeped out everything he said. Fans watching at home would've put the pieces together, but nobody really heard much beyond, "Roma...".
For the record, Cena said, "Roman Reigns is an a*shole". How rude! Weird that someone in the production truck hit that censor button so early mind. There's no way they didn't know what John would be saying here.