18 HUGE WWE WrestleMania 36 Predictions You Need To Know
The Headcase Of The Immortals.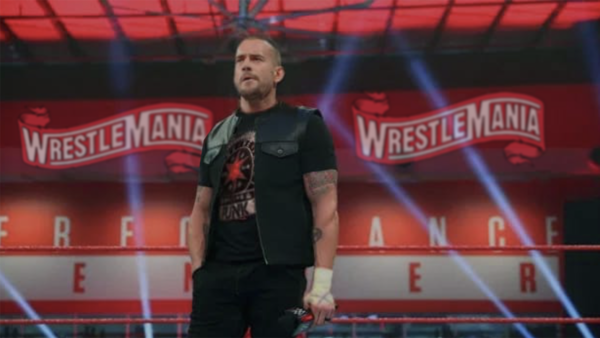 This introduction, like the show itself, isn't what it was going to be a few weeks ago.
Swashbuckling in tone and content, this was going to be full of pirate patter along with all the usual questions and answers about things that had gone well or poorly with the booking before concluding that none of it would really matter on the night.
Between the giant ship at one side of Raymond James Stadium and the spectacular lights beaming on to the audience filling the seats of the others, the pageantry and spectacle and all the other synonyms Vince McMahon used to spout would serve their purpose and excuse everything.
But we are where we are, and where we are is trapped inside watching this.
Be grateful you're not a pro wrestler - WWE and AEW's "show must go on!" stubbornness has grown more irresponsible by the week, regardless of the noises being made about testing or social distancing or offering talent the chance to stay home until it blows over. Brodie Lee didn't want to turn down the chance to wear his new Exalted One pyjamas on Dynamite in case the opportunity dissolved in the meantime. Who would have the guts to say "new phone, who dis?" to the call asking to still work WrestleMania, beyond a 'Big Dog' that has proven bigger than ever in these insular and isolated times?
And on that...
18. Goldberg (c) Vs. Roman Reigns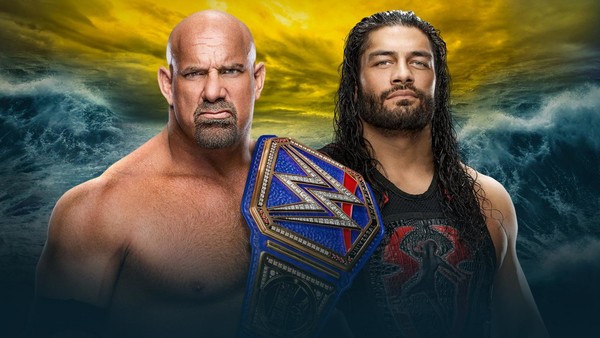 Probably best to get this out of the way early, even if WWE are leaving it incredibly late to address themselves.
Ahead the penultimate SmackDown before WrestleMania, news broke about Roman Reigns' decision to not bother with the 'Show Of Shows' due to his concerns over exposure to others whilst immunocompromised.
Sensible and brave. Everybody be more Roman, was the takeaway.
Or not, from WWE who misheard it as everybody gets more Roman, promoting him on the aforementioned edition of the blue brand and online despite the rest of the world already knowing the news. Triple H had filmed a vignette noting how Reigns was a better bet than the ageing WCW icon, it'd be a shame to waste that, right?
The Universal Champion needs a Number One Contender, basically, even if lots of pre-taped television never gets around to finding reason for the feud.
How to address an elephant in the room without just looking up and down the roster for another elephant? More on that later.