18 Things We Learned From Shane McMahon's Tell-All WWE Network Podcast
Shane gets deep in the most honest Network podcast yet. This one is a must.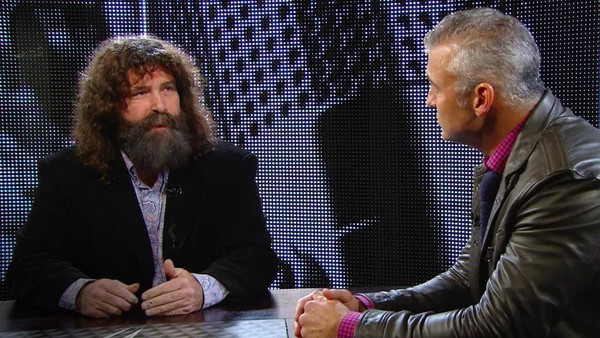 Since returning to the company his father built into an entertainment juggernaut shortly before WrestleMania 32, Shane McMahon has been one of the hottest topics in the entire industry.

From his "pipe bomb-esque" promo on Raw where he outlined WWE's many struggles to his spectacle of a match against The Undertaker, complete with trademark Shane-O-Mac suicide dive, and rumors of real life political struggles going on behind the scenes due to his return - Vince's eldest has been a staple of wrestling news.
As the onscreen head of WWE's "New Era", Shane is leading a movement to present the fans with the superstars and matches we've wanted to see, but that's the TV character.
The real Shane McMahon sat down with Mick Foley - Steve Austin had a scheduling conflict - to give us more insight on his life inside and outside the ring...
18. What Was It Like To Return After 7 Years?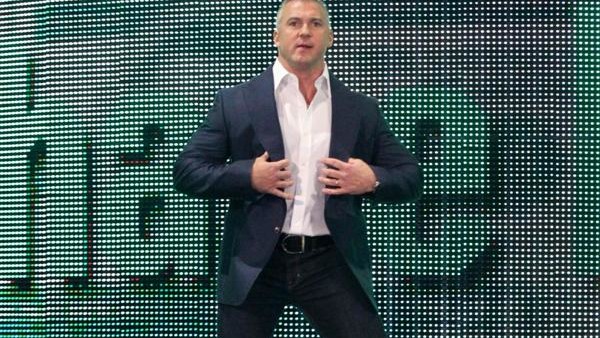 We open with Mick telling Shane to relax because there's no pressure, and then reiterates that he's only sitting in for his buddy Steve Austin because Stone Cold had a shoulder injury and didn't want to travel with it.
His first question for Shane is to ask what it was like making his triumphant return after being away from the company for seven years. Shane calls it "magical", and says that walking out in front of that crowd in Detroit was humbling.
He didn't expect that type of reaction, and although he always knew he'd come back he wanted to make sure there was a good reason for it, and performing in front of his children now that they're of the age to enjoy it is one of those reasons.
Mick says every wrestler judges their reactions against those of others, whether they're willing to admit it or not, and although he was excited to see Shane return, at a certain point he felt like the pop McMahon got was bigger than any he himself ever elicited.