2 Ups & 6 Downs From Last Night's WWE SmackDown (Aug 15)
5. Rusev, Orton, And Repetition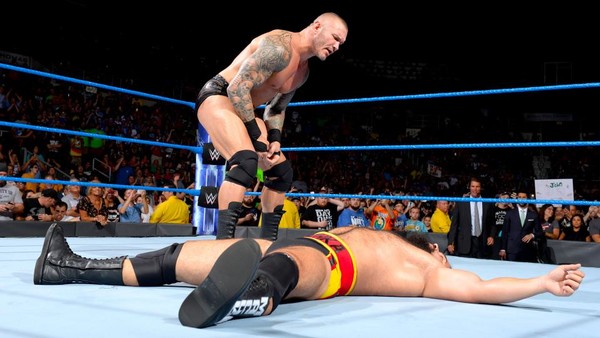 Chad Gable and Rusev had an excellent TV match a few weeks ago. It wasn't a long affair, but it gave both men a rare opportunity to showcase their raw technical wrestling ability, and both came off well. We got a rematch last night, much to the delight of anyone who saw the first clash, but it ended disappointingly.
Both men were counted out in little over a minute. This is a shame, because SmackDown could've used a great one-on-one bout to break up last night's monotony, but it wasn't to be. That being said, the real issue comes from the aftermath.
Randy Orton jumped 'The Bulgarian Brute,' laying him out with the RKO as revenge for last week's assault. That's the format this story has taken thus far: one week, Randy gets the advantage, the next, Rusev bites back. It's an unoriginal, unengaging way to book a feud, WWE have given us precisely zero reasons to be excited about their eventual match, and if Rusev loses at SummerSlam (let's be honest - he will), he's going to look like a major dud.