20 Most Infamous Real Life Wrestling Fights Of All Time
20. Tracy Smothers Vs. Tom Prichard (1993)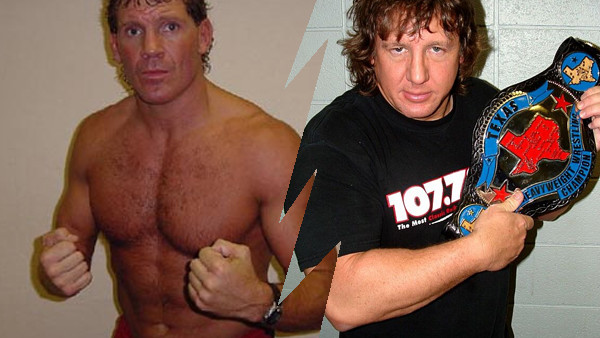 Prichard and Smother's€™ altercation took place late at night on a roadside, following a disagreement over comments Prichard had made about Smothers accidentally injuring his opponents in some Smoky Mountain Wrestling matches. Smothers took offence and tried to shoot on Prichard during a battle royal, but the situation was quickly broken up by the rest of the wrestlers in the match.
That night, Prichard was riding back from the show with Brian Lee and Smothers was with the Rock €˜n€™ Roll Express. Prichard wanted to smooth things over with Smothers, so had Lee pull over so he could talk to Tracy. As soon as they stopped Smothers jumped out of the back of the car and made a beeline for Prichard, snarling, "€œI'€™ll kill you m**********r, I€™'ll kick your f*****g ass."€ Taken aback, Prichard retorted, "€œWhat€™s wrong with you Tracy, man?", to which Smothers replied, "€œYou wanna talk s**t about me? You€™re too slow man, you€™re too slow,€" after which he started throwing air jabs.
Prichard threw a beer bottle at him in an effort to make him retreat, asking him, "€œWhat is your f*****g problem?"€ Meanwhile, a car full of women drove by and upon seeing what was happening they halted. Ricky Morton immediately went over to them, telling them to get out of there. As that was happening, Smothers and Prichard went to lock up, though neither really wanted to fight. Locked in a stalemate, blue lights pulled up behind Lee€™'s car. Tracy looked at Prichard and hurriedly said, €œ"Hey, I don't wanna go to jail. You got kids, I got kids, we both don't need to go to jail. We€™ll settle this tomorrow."€
The cop walked over and asked, "€œWhat€™s going on here?€", to which Prichard replied, "€œHey, nothing officer. We€™re just kinda out on the side of the road doing some wrestling stuff. We€™re just working some spots out to practice for a match."€ Gullible, the cop bought it, but warned, "€œYou don't do that in my town! You got thirty seconds to get your asses out of here or I€™m taking you all to jail.€"
The next day, Prichard found Smothers in the dressing room and apologised, admitting that he had said things about him and meant them, but he was sorry for saying them. Smothers apologised too and they shook hand, putting the incident behind them.
Winner: A draw
James Dixon
The author of the highly acclaimed 'Titan' book series, James Dixon has been involved in the wrestling business for 25 years as a fan, wrestler, promoter, agent, and writer. James spent several years wrestling on the British independent circuit, but now prefers to write about the bumps and bruises rather than take any of them. His past in-ring experience does however give a uniquely more "insider" perspective on things, though he readily admits to still being a "mark" at heart. James is the Chief Editor and writer at historyofwrestling.co.uk and is responsible for the best-selling titles Titan Sinking, Titan Shattered, and Titan Screwed, as well as the Complete WWF Video Guide series, and the Raw Files series.
See more from James