20 Things You Probably Missed From WWE SmackDown (April 30)
'King' Corbin gets ditched; WWE renames a SmackDown title; Daniel Bryan nearly breaks his hand.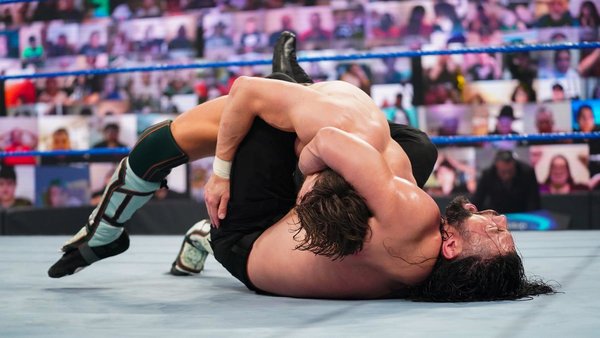 Daniel Bryan lost his SmackDown status on Friday night, but he's lucky he didn't lose a working limb too.
The workhorse's typically expert tussle with Roman Reigns was must-see stuff, and it's a reminder of what WWE will be missing if DB doesn't ink a new deal before his current one runs out in September. You may have missed a few things during that pulsating main event though, including near bone-breakage and the fact that WWE might've slyly renamed SmackDown's top title.
Other hidden gems like 'King' Corbin maybe teasing a gimmick change, Bianca Belair threatening to smash her own husband after winning, Natalya and Tamina not paying attention, and Paul Heyman p*ssing all over independent wrestling were also easy to miss. They're all here, at least.
This was a jam-packed episode when it came to rematches and subtle nuances. Pat McAfee brought the best out in Michael Cole, Seth Rollins (accidentally) went old school, WWE played pretend with one of the most cherished factions ever, AEW's "Jim Ross" showed up on the ThunderDome for a quick cameo and more.
Here's everything you probably missed...