6 Ups & 4 Downs From WWE SmackDown (April 30)
Cesaro's push resumes; Daniel Bryan is gone from SmackDown; WWE go rematch crazy.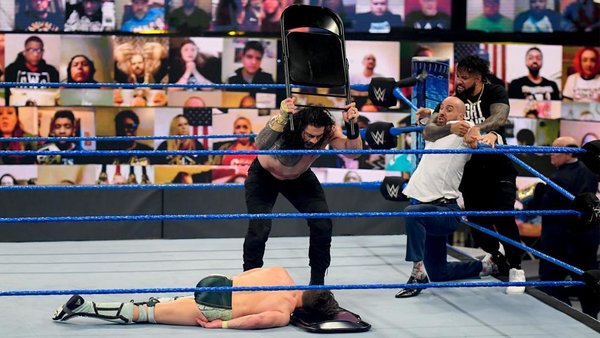 The push is back on.
WWE are willing to stand by Cesaro as Roman Reigns' next Universal Title challenger after all, and that's honestly great to report. The downside? Daniel Bryan is now gone from SmackDown - it won't be "forever" like WWE claim, or...will it? Dan's contract expires in September, which is only four months away, and he's yet to sign an extension.
This could, being real for a sec, actually be the end of Bryan as a top line attraction on Friday nights. If so, it's been fun. Also, what a way to go out. Daniel's match with Roman was one of the best free TV matches in years, and it showed just how valuable underdog babyface foil is for Reigns' thumping 'Head Of The Table' gimmick.
SmackDown was maybe a better show than the number of 'Downs' here suggests, but there are some annoying niggles on the undercard that need to be addressed. Rematches are fine if fans demand them or they progress someone's career. Otherwise, they're blatant filler.
Here's all the good and bad from the final show of WrestleMania 37 month...