3 Ups & 3 Downs From AEW Rampage (Mar 31)
AEW's World Title picture heats up; The Firm = stupid heels; "WrestleMania" sign pointing?!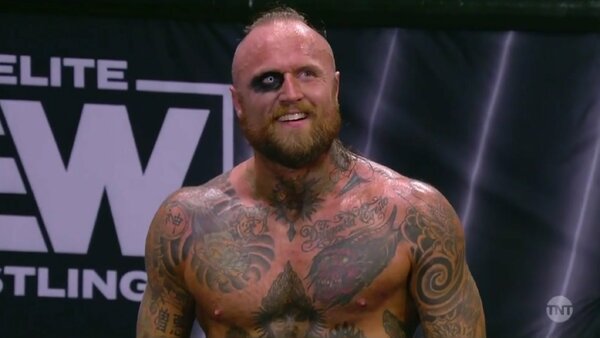 Smile! It's WrestleMania weekend!
This week's AEW Rampage definitely suffered because of everything else going on, and not only over WWE's way. Tony Khan also had ROH's Supercard Of Honor to juggle too, so it was perhaps a given that his one-hour Friday night 'B' show (the days of pretending that Rampage is a third hour for Dynamite are very-much over) would be shunted down the pecking order.
Need some good news? It wasn't all bad, and did feature some moments that pushed several 'B' and 'C' level stories on the All Elite undercard along. Sadly, familiar gripes with the AEW product at large remain. Some storylines ran out of steam early but appear to have lasted 18 years anyway, and Khan's context-less main events feel interminable.
Don't worry though, because T has a "huge announcement" coming on Wednesday. Yes, another one.
Positives came in the form of a hot opener that served multiple masters, and some enjoyable chaos elsewhere that should lead to a fun Trios Title showdown soon. Further, Jade Cargill actually looks like she's getting an opponent who can bring the best out in her, especially story-wise.
Here's all the good and bad from Rampage.