3 Ups & 4 Downs From AEW Rampage (Nov 5)
CM Punk and Eddie Kingston deliver; AEW references WWE releases; Adam Cole is...healthy?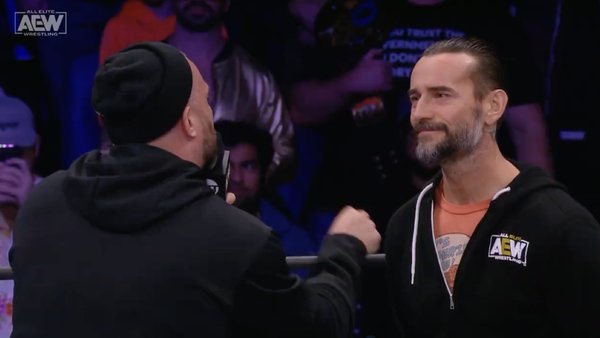 The stark contrast between what constitutes a "good" shoot-style comment and what constitutes a "bad" one aired on this week's AEW Rampage. First and foremost, as the images splashed all around here suggest, you need to see the face-to-face confrontation CM Punk and Eddie Kingston had on the show.
No, seriously. That was essential pro wrestling drama.
Their fiery exchange was the main hook for Rampage, but it wasn't all the weekly had to offer. Bryan Danielson was on hand to tune-up before his Eliminator tourney final against Miro at Full Gear, and AEW handed Adam Cole a singles match with John Silver - this was a chance for the Dark Order man to break out from that group's shadow.
AEW have been doing a decent job with Rampage since the show debuted a few months back. It's a ridiculously easy watch most weeks. Even when something doesn't quite hit the mark (or outright sucks), it's often short enough that something else will make up for that.
Here are all the 'Ups' and 'Downs' from 60 minutes that, if nothing else, boasted a must-see segment.