3 Ups & 5 Downs From AEW Rampage (April 22)
Jade Cargill goes 30-0; Rampage fails to deliver; Toni Storm disses AEW?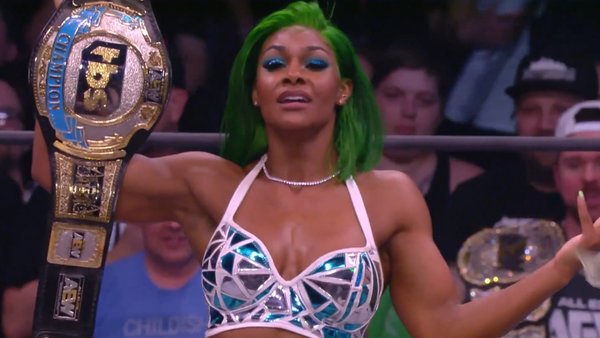 Jade Cargill is AEW's Bill Goldberg.
That's not meant as a diss. The TBS Champion isn't a part-timer who shows up for unwanted World Title shots - she's now 30-0 though, and shows no signs of stopping. The company could easily ride this winning streak train all the way to 100-0+ if they're careful, because one gets the impression that Jade is only just getting started.
Cargill was one of the main highlights on this week's Rampage. Being honest, the show wasn't a top episode. Several annoying booking moments held it back, including unfavourable (possibly accidental) comparisons to WWE and the fact that two would-be tag partners are now fighting for the daftest reasons imaginable.
All Elite also hit the repeat button when they shouldn't have, and an entire faction got neutered by one nameless security guard. Tony Khan might want to think about strapping a rocket to that kid and seeing if he can build pro wrestling's next big thing! Seriously though, it was an unnecessary moment.
Positives came in the form of Jade, some fine commentary and a sensible match result that helps set up tasty possibilities in the upcoming Owen Hart Foundation tourney.
Here's all the good and the bad from Rampage.