3 Ups & 5 Downs From AEW Rampage: Black Friday (Nov 25)
10 turns heel; AEW sets up ROH Final Battle stipulations; Tony Khan sh*ts on his own booking.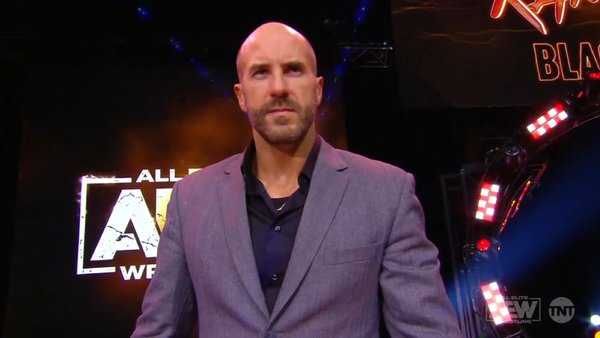 You could be looking at the next Jericho Appreciation Society member.
Tony Khan dedicated some time to set-up for the ROH World Title bout between reigning champ Chris Jericho and Claudio Castagnoli on this week's episode of Rampage. Now, it's official: Castagnoli will have to join the JAS is he fails to win the belt at Final Battle on 10 December.
There was a collective gasp from the crowd in Chicago during the segment, but not because of that stip - no, they were reeling from Jericho telling the world that his nipples were hard. Why did he do this? Who knows? It's 2022, the JAS leader is ROH Champ, and he has shown time and time again he can make almost anything work. Still, the stipulation here will be a hard sell.
On the plus side, Darius Martin continued his recovery by shaking off more ring rust during a blistering opener alongside his brother Dante. The 'Top Flight' boys are always good together, and the fact they were in there with FTR was the proverbial cherry on top.
Sadly, there was just too much bad stuff on Rampage for great matches like that to counteract it. Here are all the 'ups' and 'downs'...