3 Ups & 5 Downs From WWE SmackDown (May 27)
The KO Show tanks; Riddle gets a new tag-team partner; WWE forgets about Hell In A Cell.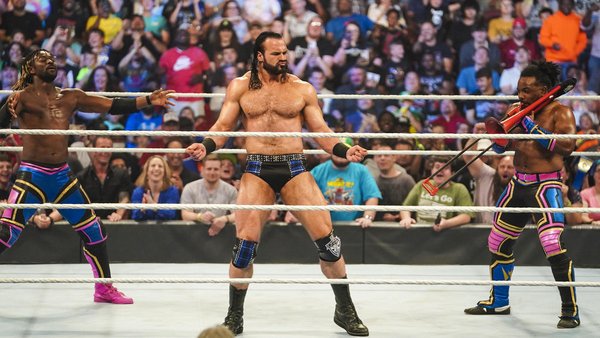 Remember when Hell In A Cell was important?
Yes, the concept did become diluted when WWE decided to give the famous match type its very own pay-per-view, but they still managed to book some pretty urgent cage bouts on those shows...until 2022. This year, main champ Roman Reigns isn't even on the card, and SmackDown has exactly zero matches planned.
HIAC happens next weekend. Yeah, the blue brand's writing team better get their fingers out then, because this is embarrassing. Friday's episode didn't do much to set up new foes for champs like Ronda Rousey or Ricochet. In fact, it was one of those throwaway "filler" broadcasts that just kinda speeds past and gets forgotten about within days.
On the plus side, WWE are making the best of some injuries (both kayfabe and real), and the main event was a fun, house show-like diversion. There was just too much dad dancing, too much stalling and too little focus on the coming pay-per-view to recommend it though.
Here's all the good and the bad from SmackDown's penultimate stop before Hell In A Cell.