3 Ups & 6 Downs From AEW Rampage (Dec 2)
Tony Khan signs more wrestlers; AEW spotlights ROH; Rampage offers few highlights.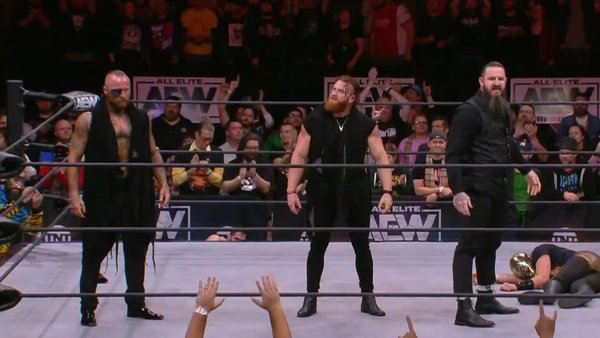 DM an AEW fan in your life and ask them what one thing they'd like to see from Tony Khan's promotion in 2023. Go on, try it. If you messaged this writer, he'd have a simple answer: Streamlining. Remember when the company launched and everything felt fresh and exciting? That was awesome, but AEW also did a sterling job of never overwhelming fans with too much.
2022 has been too much.
Tony signs pro wrestlers like he's buying packs of Pokémon cards from a local corner shop, and he's amassing belts with the same insatiable hunger. It's out of hand now, and Rampage was just the latest example of that. Friday's show was all over the bloody place.
Granted, AEW has this ROH Final Battle pay-per-view to promote, but they tried to juggle that with everything else on a one-hour show. It's seriously messy, and it did not make for an enjoyable hour. It's hard to care about anything when literally everything feels rushed, or too thinly-spread due to non-stop ad breaks/focus on other promotions.
Here's all the good and a ton of bad from the latest episode.