3 Ups & 7 Downs From WWE Raw After WrestleMania 39 (3 April - Review)
Cody gets humbled again, returns/debuts minimal, lackluster wrestling. Just a bad show.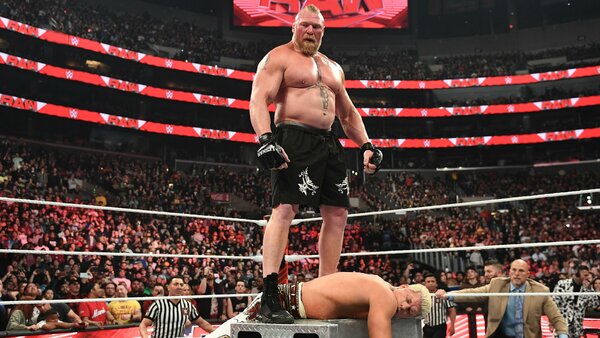 It might be time to consider the mythos of the Raw after WrestleMania dead. For years, the post-Mania Raw was must-see television because new superstars would debut from NXT, new signings would arrive, and injured wrestlers would return.
Hot angles would get jump-started. New champs would celebrate, only to have their newest challenger show up.
But Monday night, Raw was… just another Raw. And not even a good Raw. It was a dismally bad episode. Even if you take out the accusation of sour grapes about the piss-poor booking of Cody Rhodes the past two days, this wasn't a good show. The wrestling wasn't great, the only return on the show was merely decent, new directions were minimal, and worst of all, Roman Reigns looks like he might slink off with the top titles again for a while after dodging a challenge.
The only bright spots came in the form of Bad Bunny (seriously), Omos, and the Raw and SmackDown Women's Champions squaring off. Beyond that, this was mostly skippable stuff that served to frustrate fans rather than draw more eyes to the product. Not exactly the best showing for the first episode of the Endeavor Era.
Let's get to it…