3 Ups & 8 Downs From WWE Raw (April 5)
King Corbin main-events go-home Raw before Mania, Bad Bunny shows passion.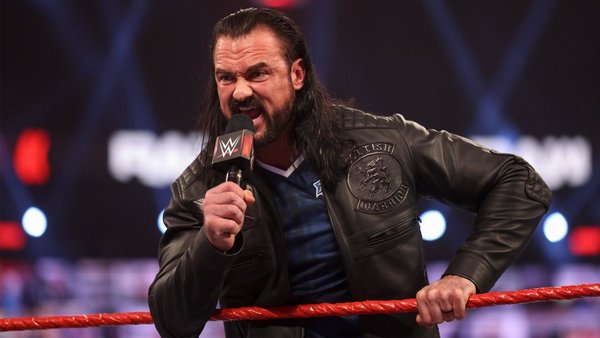 After watching Raw on Monday night, it's safe to say that WWE has completely forgotten how to properly build up to and promote a PPV.
Raw was an embarrassing display of below-average in-ring action, bad promos, poorly constructed segments, and a disappointing sell job for WrestleMania 37. Very little clicked, leaving you to connect the dots yourself as a fan and get yourself fired up, rather than the product doing it for you.
And sure, it would be easy to blame the empty arena and lack of fans to provide energy, but the stories themselves just aren't good. Even the matches that have good wrestlers and should be simple to build aren't connecting how they should.
Drew McIntyre versus Bobby Lashley has become overwrought with bounties, faction breakups, and King Corbin. Rhea Ripley versus Asuka retread the same path the SmackDown Women's Championship feud took, feeling like a poor rip-off rather than something fresh. United States Champion Riddle is a joke. The Fiend is every bad 80s horror movie villain rolled into one, making the RKO a very unconvincing way to vanquish him. And the less said about Shane McMahon/Braun Strowman, the better.
The worst part is that the actual wrestling this weekend – even from the Raw matches – could be really good, making WM 37 a potentially good event. But it would succeed in spite of the writing, not because of it.
Let's get to it…