30 Most Inconsequential WWE Titleholders Of All Time
Kalisto had a one day reign as United States Champion. How does it rank among the worst title reigns?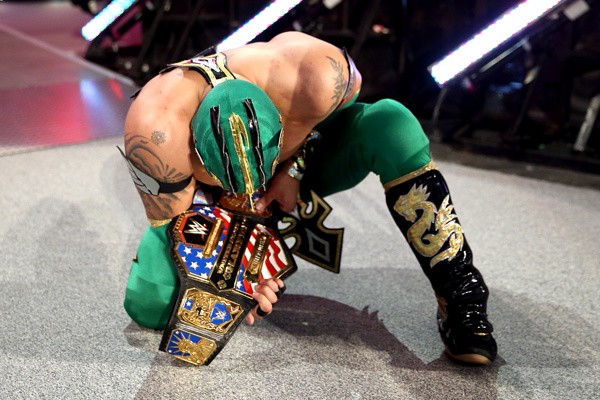 This past week on Smackdown, Alberto Del Rio regained the United States Championship from Kalisto, giving Kalisto a one-day reign as champion (2 or 3 days in air time depending on whether you watched Smackdown on Wednesday or Thursday). Kalisto€™s reign as champion is one of the 30 most inconsequential title reigns in WWE history, but where does it fit amongst other inconsequential title reigns? The criteria for this list are that these are one-time-only singles champions (so Wade Barrett needn€™t fear an inclusion on this list for his five separate inconsequential Intercontinental title reigns), and we are relegating this list to Intercontinental, United States, and European Champions. Whether or not the reign was inconsequential or not, if you win the WWE or World Championship, it means something. The Hardcore Title changed hands so often (which was the point of the title) that it could have its own list. Finally, there will be a lot of short reigns on this list, but having a short reign may not necessarily mean the reign was inconsequential. The manner in which the wrestler won or lost the championship has been taken into consideration as well. There will also be some champions on this list with very long reigns, yet still, they were inconsequential. This list will be in order from shortest to longest.
30. Dean Douglas - Intercontinental Champion - 11 Minutes (1995)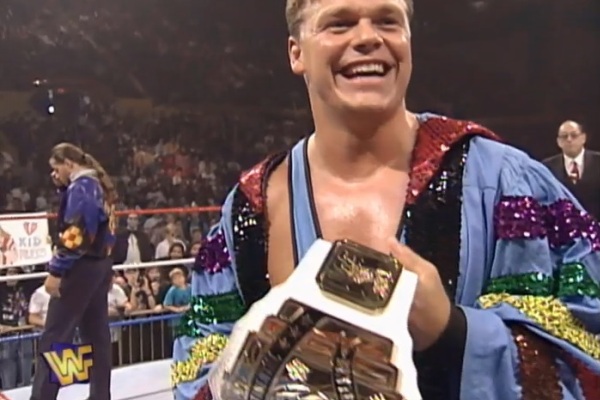 Shane Douglas is one of a few men in the wrestling business to have made a bigger name for himself outside the WWE than inside. His short-lived second tenure with WWE was plagued with his frustrations over politics regarding Shawn Michaels and the Kliq, and he may have a point. In October 1995, Douglas was supposed to face Shawn Michaels at In Your House for the Intercontinental Championship. Mere days prior, Shawn was attacked by a gang of U.S. Marines outside a nightclub in Syracuse, NY, and received a concussion, making him medically unable to defend the championship at the Pay Per View. He forfeited the belt to Douglas, who became the de-facto Intercontinental Champion. Douglas would then immediately defend the belt against Michaels€™s fellow Kliq member, Razor Ramon, losing the title 11 minutes after it was awarded to him. This renders him the most inconsequential WWE Intercontinental Champion ever. Douglas wasn€™t even with the company two months later.