30 WWE Wrestlers With The Best Win/Loss Records
Hulk Hogan is #11. John Cena is #13. A Diva is more successful than both.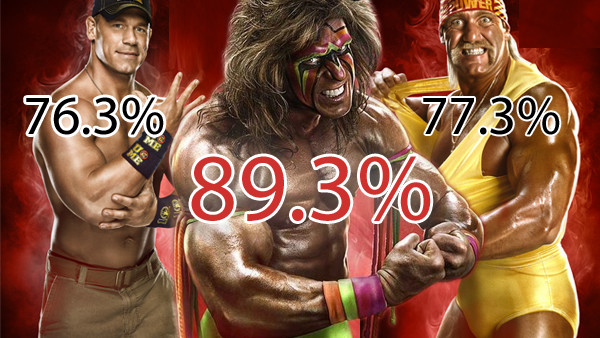 This is it. The ultimate listing of WWE's most statistically successful superstars. And you wouldn't have predicted some of them in a million years! A term often heard in sports and entertainment is the term: "... since records began." In professional wrestling, 'records' have been kept for the longest time and yet it has not been until recently that a database has come together to offer a definitive insight into the numbers behind professional wrestling. This list will highlight the superstars (and two divas) with the best win/loss percentages "since records began". To be considered for this list, the only prerequisite was to have had a minimum of 100 matches in WWF/E, including house shows, eliminating many whom would otherwise enter it on the back of very short and irrelevant but statistically successful careers. Examples of this include Goldberg (73.6% win percentage over just 38 matches) and Kalisto of the Lucha Dragons (who is actually fifth all time at a staggering 88.6% win percentage but with only 44 matches on record). Whilst such records will forever be changing and expanding to include both the future and uncovered relics of the past, this is how that top 30 stands today. All information sourced from profightdb.com. All statistics accurate at the time of writing.
30. The Ultimate Warrior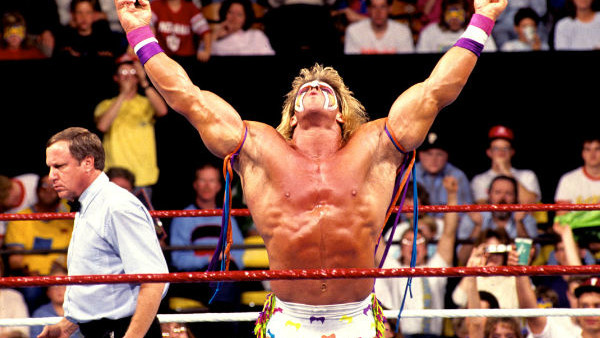 Win percentage: 89.3617% Matches on record: 141
Yes, here it is. The late Ultimate Warrior is statistically the most successful winner upwards of 100 matches in WWE history, winning 126 of his 141 WWE matches. Whilst Hulk Hogan and Randy Savage will lay claim to being bigger superstars overall than The Warrior, primarily due to their longevity, Warrior burned brighter than any and all in his series of stints in the WWF.
Unfortunately for Warrior, as the old saying goes, that which burns twice as bright will burn for half as long. Warrior's career in earnest last a little over 10 years, with large gaps of inactivity. As we all know, he rightly entered the Hall of Fame last year before his story book passing left a legacy quite unique and words of a speech forever immortalised in the annals of professional wrestling history.