"Body Shaming Is The Absolute Sh*ts": Wrestling World Responds To Booker T's Comments On Adam Cole
A number of prominent names speak up after Booker T's remarks on Adam Cole.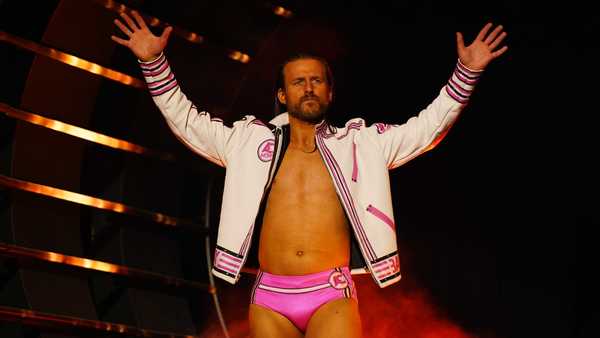 Comments made by Booker T about Adam Cole's physique have earned a number of powerful replies from major names, and resulted in the former World Heavyweight Champion going out of his way to instead put the Undisputed Elite leader over on social media instead.
Various folk in and out the industry were quick to comment on what many considered "Body shaming" remarks, with comments from Renee Paquette, Dr Britt Baker, Dustin Rhodes and Hangman Page all seemingly backing Cole before Booker's clarification.
My man, BAY BAY. ? pic.twitter.com/BCFBnDW9kF

— Dr. Britt Baker, D.M.D. (@RealBrittBaker) June 20, 2022
Body shaming is the absolute shits. Wtf is happening right now? Totally thought we were moving past talking about ppl like this. While the focus is normally on women, I've had many men talk to me about body dysmorphia. Piss up a rope.

— Renee Paquette (@ReneePaquette) June 20, 2022
i just hope that when im old and retired i don't lower myself to some s**t ass podcast where i trash the younger generation that's just chasing the same fortune wrestling has afforded me

— HANGMAN PAGE (@theAdamPage) June 21, 2022
Enough of the body shaming every person that doesn't fit your mold. f**k off.

— Dustin Rhodes (@dustinrhodes) June 22, 2022
Booker's response didn't actually feature the quoted words in the quote tweet, but did at least flesh out some more on their existing working relationship and feature some explaining away of his original discourse-baiting remarks.
June 21, 2022