4 Ups & 3 Downs From AEW Rampage (Aug 5)
Rampage gets bloody; AEW forgets about Athena; Tony Khan needs to calm down.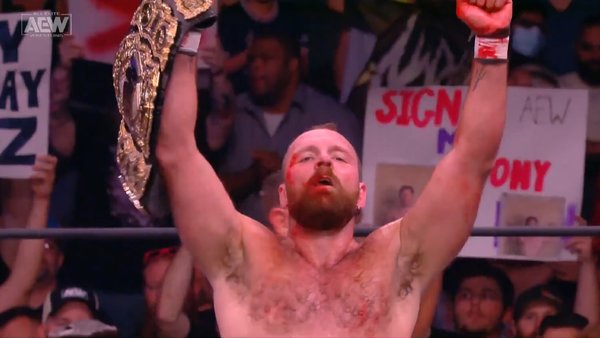 AEW needs All Out season to kick into high gear.
The promotion generally does a decent job of bridging the gap between top pay-per-views, but Tony Khan's 'promoter with a sugar rush' approach to flinging new toys at fans has become slightly annoying. Some focus would do the All Elite good, and that's what the 4 September show will provide.
Rampage didn't really concern itself with All Out though. No, Khan's mission statement here was to hurl more fresh faces at his audience in the hopes that it'd keep them distracted for just one more week. Can that be entertaining? Well, yeah, but it's a short-term fix when the longer-term problem is that AEW's locker room is a bit too busy.
Blood was also on the menu for Friday night. Jon Moxley welcomed Mance Warner to the company by both beating the hell out of the 'Southern Psychopath' and letting Mance kick the sh*t out of him right back. Elsewhere, Athena seemed to be pushed aside in favour of Jade Cargill's latest victim.
Rampage was more good than bad, but warning signs shouldn't be ignored for too much longer. Or else.