4 Ups & 3 Downs From AEW Rampage (Aug 5)
2. Slow Down, Tony Khan!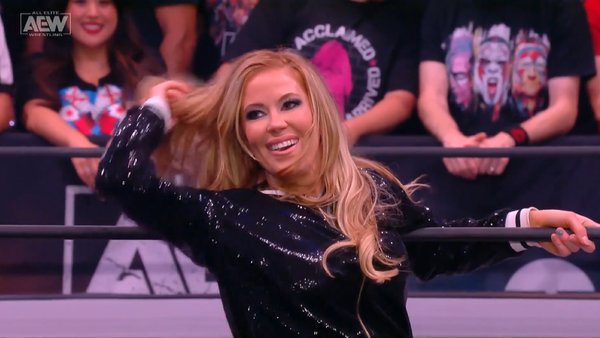 The boss needs to slow down on introducing all these "new" names.
Rampage alone had Mance Warner, Madison Rayne and Josh Woods - all three are either brand new to AEW's audience, or haven't been around long enough to make a splash yet, and it's a bit excessive. Beyond Woods, it's also hard to see any of the three landing as long-term assets to the promotion.
That's not meant as a dig at their skills, but more a damning piece of insight into just how busy the All Elite roster is these days. Christ, this is reaching WCW levels of excess. Khan really could do a much better job establishing his core group of stars, and taking the time to explain why fans should care about them.
Instead, it's a revolving door (not even a "forbidden" one) of wrestlers that stay for a few weeks before being replaced by the next flavour of the month. That's especially problematic in the women's division, which Rampage's big female hook proved.