4 Ups & 3 Downs From AEW Rampage (May 6)
Rampage lacks star power; AEW spotlights fresh faces; Scorpio Sky "slut shames".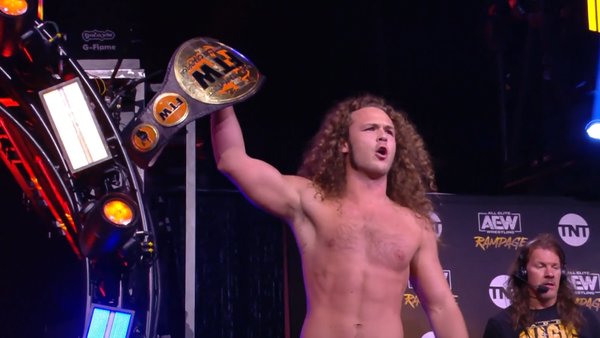 Jungle Boy popped up on this week's Rampage.
The popular rising babyface ran off Ricky Starks before posing with the FTW Title, and both guys will lock horns on Wednesday's episode of Dynamite. The angle was rather abrupt; that's not to say it was bad, but it kinda fell in the middle between 'Ups' and 'Downs' on Friday's show.
It was the only moment one could say that about. Literally everything else, from the opening women's tag to an Owen Hart Foundation tournament qualifier and the exhibition-style main event, either rocked or sagged. Some of the other storyline stuff AEW tried to run with was a mixed bag too.
There are annoying delays with some stories, and others just have too many moving parts to remain interesting. Honestly, All Elite could do with focusing on a few wrestlers at once instead of forcing everyone into elbow nudging for house room on TV.
It was far from a poor episode, but some random controversy and an overall lack of true star power definitely held Rampage back. Here's all the good and the bad from the latest on AEW's road to Double Or Nothing.