4 Ups & 3 Downs From WWE SmackDown (Mar 10)
WWE sets up a bumper tag-team match; Hall Of Famer announced; GUNTHER has to wait.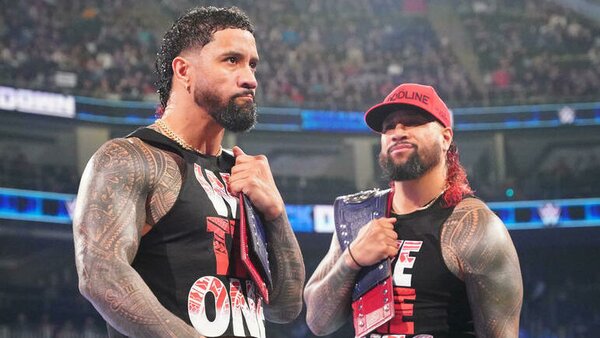 On the surface, this looked like a pretty weak episode of SmackDown.
The only real carrots WWE had to dangle in front of fans were Jey Uso's explanation for attacking Sami Zayn on Raw and exactly who would be revealed as GUNTHER's IC Title challenger for WrestleMania 39. Creative answered both questions on Friday night. Well, sort of.
That Intercontinental business rages on into next week, but it's heading in the direction most fans who watch Smackers weekly expected. Besides, despite Twitter moans about what went down here, it'd take a brave man/woman to claim that either Sheamus or Drew McIntyre deserves to miss out on a 'Mania payday next month.
WWE's real problems show up in some of the other feuds on the blue brand. The SmackDown Women's Title story just isn't working - in fact, it's getting worse with each passing week, and there are genuine concerns that the stumbling narrative could hurt Rhea Ripley long-term.
SmackDown didn't have major players like Roman Reigns or Bray Wyatt, but it did set up a potentially-killer tag bout and announced the first 2023 Hall Of Fame inductee. That powered another story forwards too, which is handy.
Here's all the good and bad.