4 Ups & 3 Downs From WWE SmackDown (Mar 10)
Downs...
3. Hard To See This Going Anywhere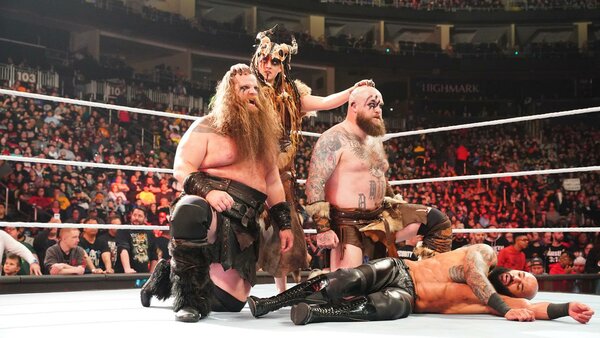 It really hurts to give this a 'Down'.
No, really. The Viking Raiders vs. Braun Strowman and Ricochet was fine-enough from an in-ring perspective, but it's difficult to see anything worthwhile coming out of the mini-feud. Neither team is in the frame for titles right now, and WWE is unlikely to book a rematch come WrestleMania.
That leaves both duos hoping for a spot in the flimsy Andre Memorial Battle Royal (if that's even happening this year). The Raiders picked up a much-needed win, but it's come after they've been senselessly slapped about by others. Meanwhile, Braun and Rico are already staring into the abyss despite being a good fit for one another.
Yes, the match itself was decent, but take the longer view and you'll be as depressed about these guys as this writer. Like...where are they all going? Both squads pale in comparison to The Usos or the coming Sami Zayn and Kevin Owens combo.