4 Ups & 3 Downs From WWE SmackDown (Sep 17)
Kane appears; WWE spoils Bianca Belair's homecoming; SmackDown gets a...Diva division?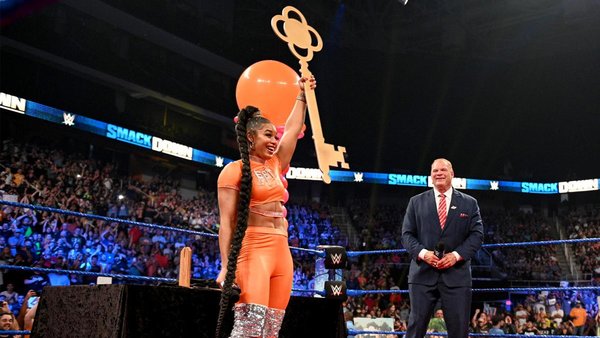 This week's SmackDown was all about Knoxville's own Bianca Belair.
Or, at least, that's what WWE wanted fans to believe. Unfortunately, one ancient trope the company really needs to move away from reared its ugly head and spoiled this particular homecoming celebration. Kane's cameo appearance softened the blow somewhat, and the returning legend even got to do his familiar pyro routine.
That nice, nostalgic (yet mask-free) moment couldn't stop the show from feeling like a comedown though. It's predecessor, last week's show, was a pulsating thrill ride of an episode that featured huge stars like Brock Lesnar and pay-per-view quality matches like Edge vs. Seth Rollins. Friday's latest had none of that good stuff, but it did have some redeeming value.
WWE might want to think about actually sticking some gimmicks on matches for Extreme Rules though. Right now, that special is awkwardly named - in fairness, Rollins did his able best to tease something mega to cap off his issues with Edge, and gimmicks are surely incoming on next week's TV.
Here are all the 'Ups' and the 'Downs' from SmackDown.