4 Ups & 4 Downs From AEW Dynamite (12 April - Review)
Downs...
4. An "Attitude Era Ass" Segment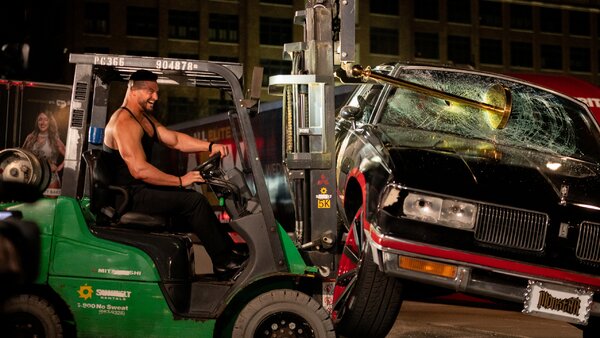 In a canny bait-and-switch, Tony Khan - who is usually very nice to performers working their hometown - subverted the pattern and booked Powerhouse Hobbs to squash Milwaukee's Silas Young within seconds. It was a smart idea, in that Hobbs is too powerful to be affected by the hometown advantage, but everything else in the segment was contrived sports entertainment.
In revenge for the plot that saw the QTV crew vandalise his car, a returning Wardlow destroyed Hobbs' new custom. This felt much too fake. The camera while not invisible had no reason to be stationed where it was, and how convenient was it that a forklift just happened to be right next to Hobbs' car?
Wardlow didn't even do that great a job of wrecking the car initially, and while his forklift skills were impressive, it was all a bit silly even for a feud with a big dumb fun blockbuster feel.
He commanded a major pop when he strutted into the arena to annihilate Aaron Solow, which again proves that The Discourse is as pointless as it is exhausting, but really, this was a naff and hokey segment building to a match next week with no good outcome: it's too early for Hobbs to drop a belt that feels almost cursed around Wardlow's waist.