4 Ups & 4 Downs From AEW Rampage (June 9)
AEW pushes a fresh face and Tony Khan takes the p*ss out of himself on Rampage.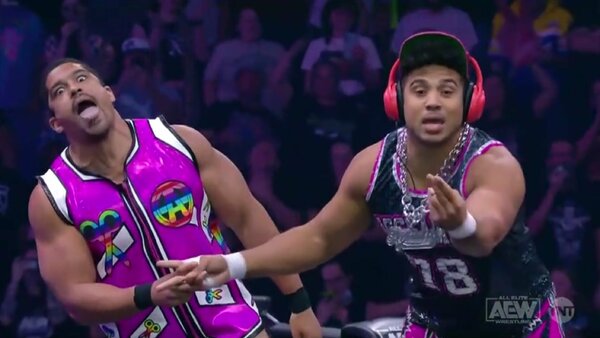 Last week's episode of Rampage was a showcase for AEW's international relationships with the likes of NJPW and AAA. It also flexed Tony Khan's influence over ROH, and was clearly influenced by Bryan Danielson's love affair with pro wrestling generally. The result? A thumping hour of cracking matches.
Friday's edition was never going to top that, not when it was back to basics for All Elite's new 'C' show. Collision debuts next week, which pushes Rampage further down the pecking order of weekly booking importance, and that's just something regular viewers will have to get used to.
Rampage is the new Dark.
On the plus side, the show did push a fresh face to the forefront of the women's division. Rampage has also become a haven for those who don't get a ton of house room on Dynamite (and probably won't on Collision). There's nothing wrong with that if TK quits rubbing some awful stories in everyone's faces elsewhere.
That's a good starting point, actually. "Good" might be the wrong word...