4 Ups & 5 Downs From WWE Superstar Spectacle
WWE celebrates India, reunites New Day and teases a title feud at Superstar Spectacle.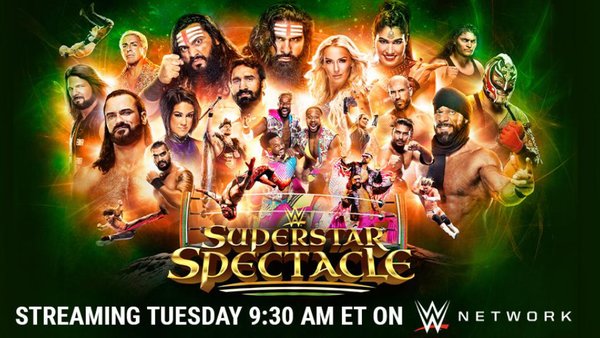 WWE's obsession with global branding isn't a new thing.
Vince McMahon's chief ploy since the mid-1980s has been to present his promotion as a worldwide phenomenon. That's why wrestlers are called "WWE Superstars", and it's why there's a constant crusade to trumpet the fact that people from all backgrounds enjoy company programming weekly.
Think of Superstar Spectacle as a PR exercise with some matches - that's what it was, but this shouldn't necessarily be viewed as some overwhelming negative. The short production introduced some fresh faces to the fans, and it gave hard-working folks the chance to celebrate their heritage and personal achievements at the same time.
That's a positive. Did it make Spectacle must-see? Well, no. This was as skippable as other WWE side projects like the Mixed Match Challenge, or 'C' show fodder like Main Event and 205 Live. Everybody worked hard though, and both Corey Graves and Michael Cole deserve a medal for the slickness of their commentary at ringside.
It's just a pity they didn't get some help from someone literally drafted in to add more depth to the Indian workers enjoying their spotlight...