4 Ups & 6 Downs From AEW Dynamite (1 Mar - Review)
5. Cold Programme Freezes Over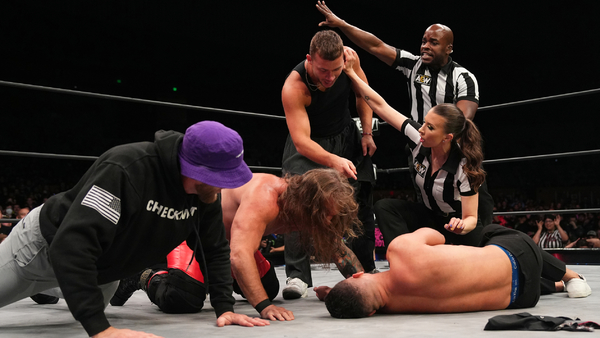 In as flat and uninspiring a go-home angle as you'll ever see, Chris Jericho defeated Peter Avalon in a match that existed only to summon Ricky Starks for the inevitable beat-down. This all unfolded to very little heat.
If the idea was to give Avalon some shine in a tease that he might pull an Action Andretti, it didn't work. Nobody cared. The only vague success here was Jericho winning via Codebreaker. If nothing else - and there really is nothing else to latch onto - Jericho built a near-fall into the match at Revolution. This promotion used to be so much better, Christ almighty.
Also: why does Ricky Starks care about Action Andretti and Peter Avalon? He has associated with geeks a lot throughout this programme with Jericho. He was infinitely cooler when aligned with Powerhouse Hobbs.
Last week's click of the pen didn't click anything into place. It was cute, shallow nostalgia that only brought into focus that Chris Jericho is doing zero of interest in the present-day. An irrelevant parasite is harsh, but he feels nowhere close to replicating the fitful magic of 2022. The man needs a long vacation.
A face turn can't save him; there's zero appetite for that.