4 Ups & 6 Downs From WWE NXT WarGames 2021
Downs...
6. The Tag's Overall Lack Of Threat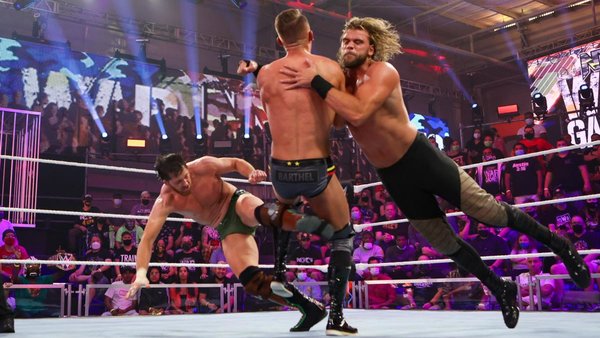 If Vince is going to make NXT 2.0 a success though, he'll need to do more to make people care about characters like Von Wagner. Right now, the dude is a rather nondescript, stereotypical WWE-style big man, and that's not great. He was the definite weak link in Sunday's tag title match.
Wagner and Kyle O'Reilly had seemed like a weird unit from the beginning, and that was exacerbated by Von showing up on SmackDown randomly. From that moment on, it's been clear that WWE were never 100% into this thing full time - it's a vehicle to get Wagner started, and WarGames proved that.
There was just no way these dudes were beating Imperium.
Wagner and O'Reilly's title shot lacked any and all drama then. Everyone worked hard, but this wasn't a patch on some of the tag-team bouts NXT's old TakeOvers produced. Imperium need more satisfying/less thrown-together challengers if they're gonna succeed as champs.