4 Ups & 6 Downs From WWE NXT WarGames 2021
Johnny Gargano's WWE swansong; NXT's new breed "TakeOver"; Cora Jade breaks out.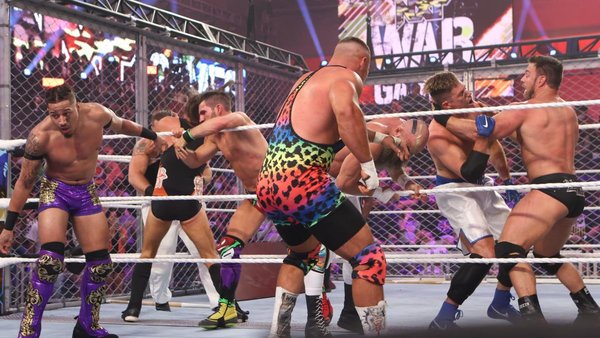 The main hook heading into NXT 2.0's first pay-per-view presentation was a battle of old school vs. new. Brand veterans like Tommaso Ciampa and Johnny Gargano would re-align to put breakout stars like Bron Breakker and Carmelo Hayes in their place - this was NXT's TakeOver classics vs. 2.0's newbies.
Anyone who has tuned into WWE's version of the famous WarGames match knew what they were getting here. The company bookended this card with two weapons-filled cage brawls, and sprinkled in a few other distractions to pad things out. In isolation, both of the titular multi-wrestler scraps had merit, but the rest of the show was...mediocre at best.
That's become a real problem for NXT. Vince McMahon has changed the show from a tight-knit celebration of everything that was right about independent pro wrestling (with WWE production); instead, now, the place is a mish-mash of gimmicks and meandering newcomers who lack the polish of their predecessors.
WarGames 2021, and the looming threat of several departures, should concern those already worried for NXT's future. Or, taken another way, it could be the making of fresh stars. McMahon seems determined to make this work regardless of short-term grumbles.