4 Ups & 6 Downs From WWE Raw (Jan 24)
Priest can't control Damian, Doudrop/Lynch listless, Lesnar/Lashley weigh in, Theory excels.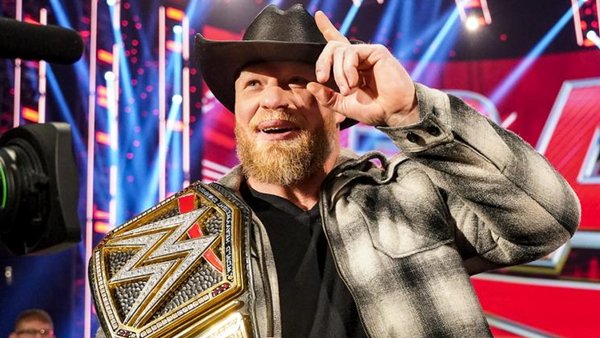 It's a good thing WWE is heading into a "premium live event" (PLE) with two matches that carry their own built-in high-level anticipation – the men's and women's Royal Rumbles – and a WWE Championship match that also could be off-the-charts good.
Because otherwise, this Rumble event is looking pretty dull. The mixed tag match pitting Hall-of-Famers Edge and Beth Phoenix against Miz and Maryse should have been one of the more entertaining rivalries heading into Saturday, but instead, it's been a channel-changer, just a bad feud that has repeatedly disappointed.
The Raw Women's Championship match pits a champ who is supposed to be a heel but is cheered until she forced fans to boo her, against a challenger who has no backstory, no depth, no character to speak of. Oh, and she's also a heel, so there's no reason to cheer her over the supposedly villainous champ.
The United States Champion can't control his inner "Damian" and gets himself DQ'd repeatedly, and got booed mercilessly Monday night. Way to make a star, guys.
And throw in that the seven participants announced for the men's Rumble Monday night were all pretty lackluster (three tag teams and Omos, who wasn't on Raw), and you have a bland build to what should be the second-biggest PLE of the year.
*Sigh* Such is the disappointing hodgepodge that is Raw. Let's get to it…