4 Ups & 6 Downs From WWE SmackDown (Sep 24)
Roman Reigns gives back to WWE; Happy Corbin gets a sidekick; Toni Storm third wheels.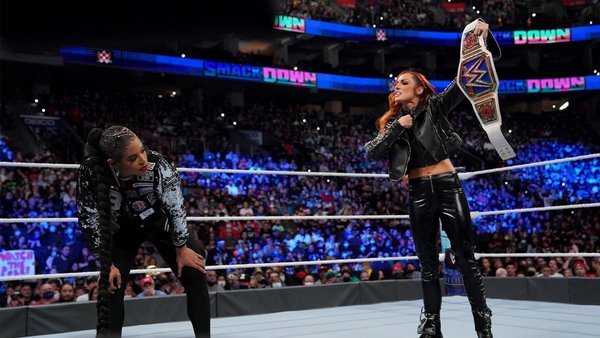 Are WWE trying to make Bianca Belair look lame?
This week's SmackDown was an unnecessary step back for the ex-SmackDown Women's Champ. She's getting some nice reactions from crowds (those chants are definitely split right down the middle), but Bianca is coming across as a delusional moron compared to Becky Lynch at the moment.
WWE's go home before Extreme Rules didn't do much to push new gimmicks for any of the matches on Sunday's card. It also didn't really send SmackDown's women into the weekend with any real momentum or hope. On the plus side, Finn Bálor looked like a genuine threat, Roman Reigns gave back in a big way and Naomi got to show some fire on the mic.
That last one came out of nowhere like a Randy Orton finish.
Back to the 'Downs' for a minute though. WWE must realise (and fast) that mediocrity sucks, and someone needs to pop a hand up in creative meetings to suggest that maybe booking every heel with a talk show isn't the best course of action.
Here are all the 'Ups' and 'Downs' from a frantic Friday.