WWE Extreme Rules 2021: 10 Things That Must Happen
Brock Lesnar messing with the title scene, WWE going to "Extreme" measures and more.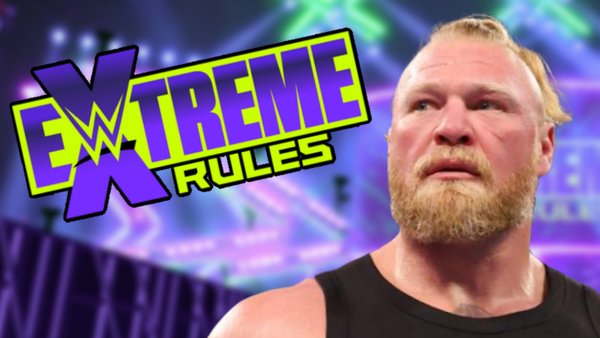 Could WWE's "Extreme" Rules be the least aptly-named pay-per-view of 2021?
Neither Raw nor SmackDown's writing teams have done much to hype the event's title as meaningful. At time of writing, only one match on the card actually carries the "Extreme" branding, and that's not quite enough to help this monthly feel unique. Surely that's the point of these themed specials, no?
Look on the bright side and you'll see that there's still a fun watch waiting for you - WWE's storytelling (for the most part) is incongruous with the level of talent they still have on the roster, but those workers can offset shoddy booking by excelling when it matters most: When the bell rings.
On Sunday, don't be surprised if standouts like The Usos, Bianca Belair, Roman Reigns and Bobby Lashley keep quality high and produce a string of bouts worth tuning in for. Wait, you might be thinking, Lashley isn't on the card! No, but he absolutely should be, and the ex-WWE Champ should be battling for that belt he lost to a certain hip-swinging babyface.
Here's everything that must happen in Columbus...
10. The US Title Three Way Opens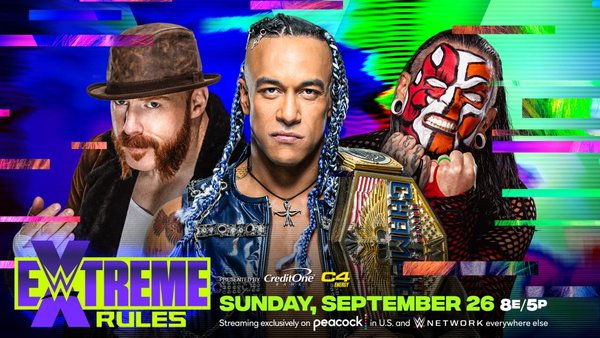 There are a few matches on the card that feel a bit TV-ish. To explain, a triple threat like Damian Priest vs. Sheamus vs. Jeff Hardy sounds like something WWE would announce for Raw on the night, but it's here and it's on pay-per-view prime time.
It needs to open the show, at least.
Fans in Ohio will pop if Jeff's 'No More Words' track blares over the speakers and he emerges for a crack at Priest's title (and possibly another crack at Sheamus' nose). That's not to say that Hardy should win the belt this weekend - he shouldn't. In fact, it's pretty important for Damo's push that he's the one who scores a strong win.
Ideally, he'll pin Sheamus to draw a line under their issues and move on to something else. WWE could even have Karrion 'I Hate Charismatic Enigmas Despite Being One' Kross come out to cost Jeff the chance to become champion. Y'know, if they haven't forgotten about that mini-feud already.