4 Ups And 4 Downs From Last Night's WWE SmackDown (May 21)
Downs...
4. King Barrett Loses Too Much For A New King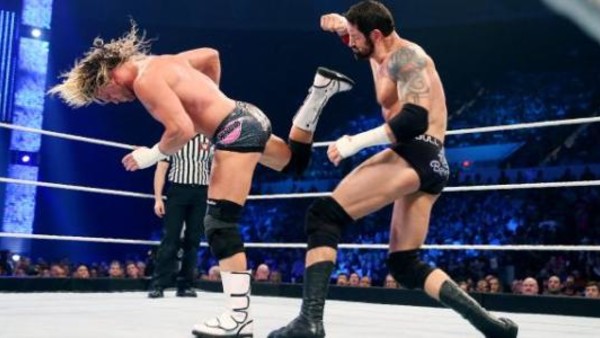 Here's the problem with WWE's midcard. Wrestlers trade wins far too often. It's especially bad for guys like King Barrett and Dolph Ziggler. Their match was fine like usual, but the result was disappointing because of how Barrett was booked. When WWE put the King of the Ring crown on Barrett the hope was that he would finally get a solid push up the card to become a heel main eventer that WWE needed. Instead, Barrett's basically in the same spot he was where he trades wins. The formula for booking these guys seems to be that if somebody wins on Raw they end up losing on Smackdown or vice versa. It's hard for anybody to get momentum. Barrett needs to be elevated. Winning the Intercontinental Title probably won't get him to that next level either because he's held it so many times before that it doesn't mean anything either. Why put the King of The Ring crowd on Barrett if he's just going to lose? It seems like a total waste. Book him stronger! Please!