4 Ups And 6 Downs From WWE NXT 2.0 (Nov 23)
Laziness and lack of logic overshadows an exciting WarGames development on WWE NXT 2.0 this week...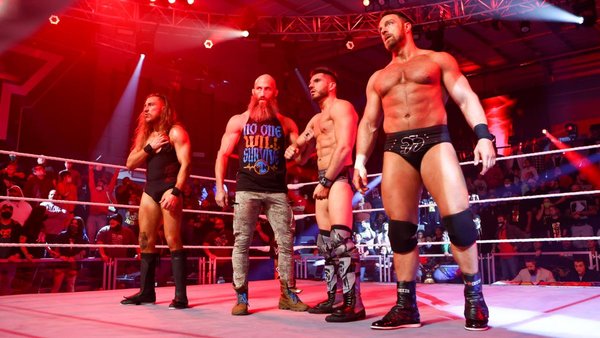 For what your writer hopes is the last time this year, it's time to take another moment to acknowledge the latest round of folks WWE have astoundingly grown tired of in record time. If the sight of Keith Lee, Karrion Kross and many more being cut loose a few weeks ago wasn't shocking enough, this week saw the culling of the sure-fire money unit that were Hit Row, with Ashante "Thee" Adonis, Top Dolla, and Isaiah "Swerve" Scott all being wished the best in their future endeavours after barely sipping their cup of coffee on SmackDown.
They'll all no doubt smash it elsewhere, but it does beg the question just what do you actually have to be to get over with Vinnie Mac these days? I'm not so sure the man himself can even answer that anymore.
And with the likes of Johnny Gargano, now set to throw down in a cage on December 5, reportedly having no contract after December 3, with Kyle O'Reilly being in a similar boat come next month, has the "main roster" ever looked less desirable than it does in this current moment? Save yourselves, lads. There's money to be made elsewhere.
Head-scratching cuts aside, NXT was focused on getting all eyes on their upcoming WarGames (DEFINITELY NOT A TAKEOVER) special PPV event, bringing gimmick bouts into play, and firing weight-limits out the window for Cruiserweight title matches. Did you really sign up for logic when you switched this show on? More fool you.
So, buckle up for another senseless dose of multi-coloured chaos, now with added "WARGAMES!"