4 Ups And 9 Downs From WWE Elimination Chamber 2020
Zero drama, lack of star power, pedestrian matches. A winning combination.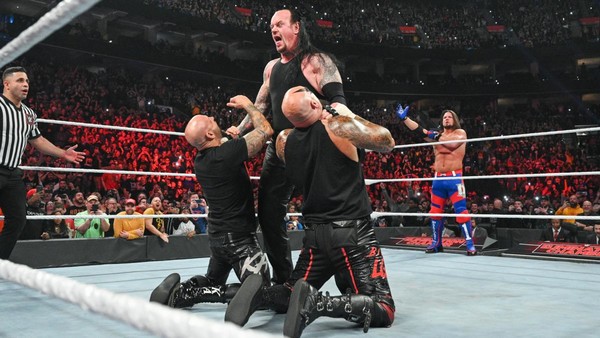 Expectations heading into Elimination Chamber on Sunday night were not high. You had a PPV without either women's champion, without the WWE or Universal champion, without #1 contenders Roman Reigns or Drew McIntyre, without top stars Charlotte Flair, Bray Wyatt or Randy Orton.
And still, the PPV turned out to be even worse.
Elimination Chamber's main event to name a #1 contender for Becky Lynch's Raw Women's Championship was a foregone conclusion, but it was such a dull, drag of a match that you'd be better knowing the spoiler – Shayna Baszler won by submitting all five opponents – and saving a half-hour of your life.
Nothing on the card rose to the level of really good, though a couple matches were certainly watchable and enjoyable. Some of the bouts were just bad and shouldn't have been on PPV. Even the AJ Styles versus Aleister Black match, which should have been good given the participants, was hugely disappointing.
If you were a paying customer, hopefully you really love 30-second Undertaker appearances, because that might have been the highlight of the night. Otherwise, you probably feel like you were hosed shelling out for a PPV like this.
With that said, let's run through the pros and cons and save you the trouble of watching four hours of this mess. Let's get to it, first with the negatives...