5 AEW Fyter Fest 2020 (Night One) Predictions You Need To Know
Cody vs. Hager, Page and Omega vs. Best Friends, and more.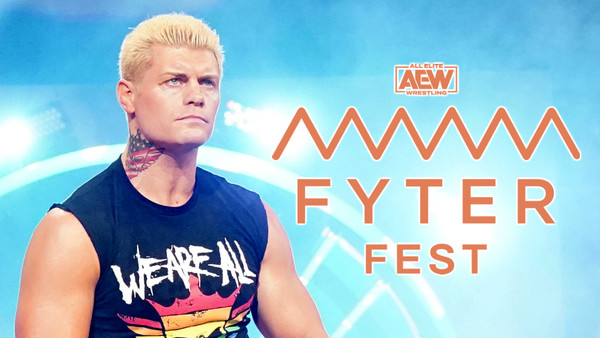 All Elite Wrestling's two-week Fyter Fest special arrives on the back of a significant viewership decline, as NXT outdid Dynamite by 153,000 total viewers on 24 June. The average audience of 633,000 and disappointing 0.22 rating in the key 18-49 demographic were the worst in AEW's young history. It's unwise to make irrational snap judgments on a single week, as this may prove an aberration, though the slip is concerning.
Steadying the course with a banger set of Fyter Fest shows over the next couple of weeks (1 and 8 July) is essential. It won't be easy, though: WWE counterprogramming with NXT's Great American Bash shows will create an attritional battle, with next week's Adam Cole vs. Keith Lee Winner Takes All match the biggest of the fortnight.
AEW will be hoping this week's star power advantage is a factor, with Cody, Kenny Omega, Hangman Page, and Jake Hager all involved. This is a solid, well-built card featuring three title fights and while not as enticing as next show's lineup, a strong appetizer here could trigger a significant momentum swing for 8 July. The promotion definitely needs it.
Let's throw some predictions out there...