5 Best Moments On WWE Crown Jewel 2021 (And 5 Worst)
WWE's most controversial show of 2021 had highs and lows, if indeed you were able to invest at all.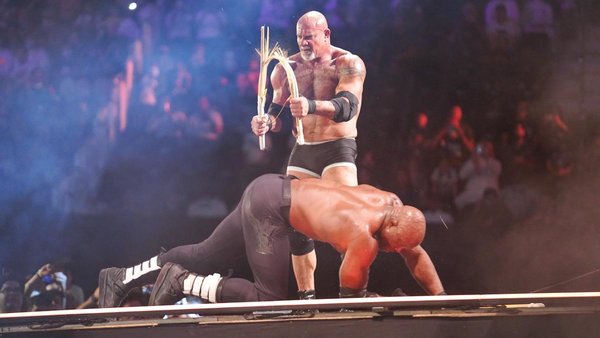 There's no writing, talking or reasoning around the obvious elephant in the room with these events, and there never ever should be.
WWE are set to make more money from Crown Jewel 2021 than they will any other event this year, and that pattern will continue for the remainder of the deal they struck three years ago. How you watch these shows is up to you, but for many, they can't exist as a normal wrestling event. This is the problem with a sportswash - you still need an actual one afterwards.
This article will aim to assess this as a pay-per-view within the traditional parameters of pro wrestling analysis, but ignoring the facts in favour of pure fiction would be negligent. Consider that a disclaimer if you're looking for blanket praise on what was an objectively a very good card - these are the shows where old folk should yell at clouds, because the ones hanging over these events are bigger than the biggest match WWE could promote there.
In keeping with how WWE books, this will at least be 50/50 - a hunt for the good as well as the bad. There was, unsurprisingly, plenty of both...
10. Best - Bringing The Noise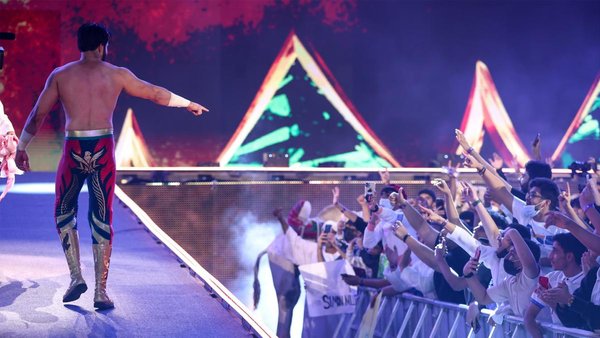 Lost in nuance-free discussion of the Saudi Arabian shows is the reality that these events can both be systemically awful and a nice time for many of those in attendance.

Mansoor always gets an incredible reaction. Seemingly every match was given a "This Is Awesome" and/or "Holy Sh*t" from an appreciative crowd. A barely-advertised Kickoff match between The Usos and The Hurt Business went over better than half of SummerSlam, and Michael Cole didn't need to lie about the "big fight feel" when teeing up Roman Reigns and Brock Lesnar's main event.
The children in particular have little control over a nation's human rights record, and were in full voice for seeing a host of big stars in front of them. It's both. It's awful.
Strictly from a volume stance, it's great. It's still great so soon after a pandemic, and it's clearly rubbing off on wrestlers that are presumably still glad to see human beings rather than just their faces on screen.