5 Biggest Winners & Losers From WWE Raw (Oct 17)
Welcome back, Mr. Goldberg.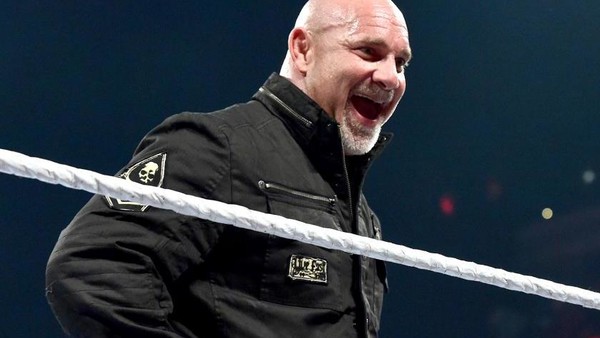 As a complete show, last night's Raw won't live long in the memory. It was very much a "WWE by numbers" affair characterised by largely uninteresting in-ring action and odd booking decisions, but saved from complete tedium by a few standout individual performances. These New Era Raws have settled into a regular format now, and while they haven't been terrible, fans can pretty much tell what they're going to get every week.
As forgettable as much of last night was, however, one moment will live forever. Goldberg made his return to WWE television for the first time in 12 years, and it went better than anyone could've expected. For a man never known for his mic skills, the former WCW champion cut one hell of a promo to accept Brock Lesnar's challenge, and while we're still waiting for a date, the match looks inevitable.
Goldberg's return was the biggest takeaway, but the cracks in Chris Jericho and Kevin Owens' relationship are slowly widening. Their harmony has been shattered, and after Owens effectively cost his "best friend" another match against Seth Rollins last night, all three will meet in the ring next week. How will this impact KO's forthcoming Universal Title defence against Rollins? We'll soon find out.
The rest of Raw wasn't as memorable, but still saw a number of wrestlers switch places on the ladder, for better or worse. Here are the 5 biggest winners and losers from WWE Raw.