5 Match Star Ratings For WWE Royal Rumble 2023
Cody Rhodes and Sami Zayn co-exist on a night where WWE did the hard bit - but failed an easy test.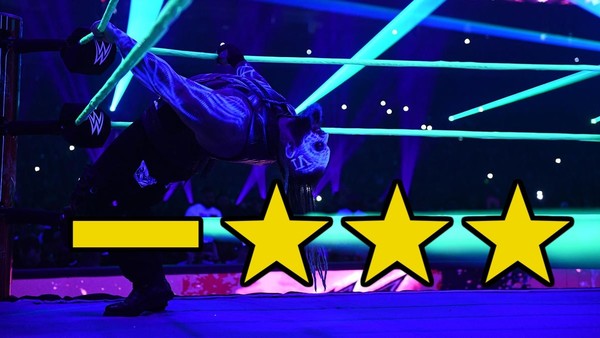 The worry, ahead of Royal Rumble 2023, was that Sami Zayn's popularity might undermine the corporate machine's push of Cody Rhodes.
Rhodes looks far more the part as a face-of-WWE type in the eyes of whomever is sitting in gorilla. Triple H, Vince McMahon, it doesn't matter: they're far more similar than some might think, and they're both behind the telegenic, media-savvy, superstar babyface.
But how founded was this worry?
While parallels existed between this "situation" and the events of 2014 and 2015, the complexion of the modern WWE audience has changed drastically in the intervening years. These WWE fans actually like WWE, and the subsection of noisy fans that once defied its booking and hijacked the shows have since migrated to AEW. Very rarely is anything rejected outright. If these current, actual WWE fans don't like something, they'll just sit there in almost polite silence.
Also, Cody Rhodes isn't Batista or Roman Reigns. He's in WWE full-time, those fans haven't seen the best of him, and he's exceptional at playing babyface. The fans love him.
If there is a situation here, one with the potential to disrupt the feel-good vibe heading into WrestleMania, it wasn't resolved on the night; if nothing else, WWE handled the men's main event scene to near-perfection...
5. Men's Royal Rumble Match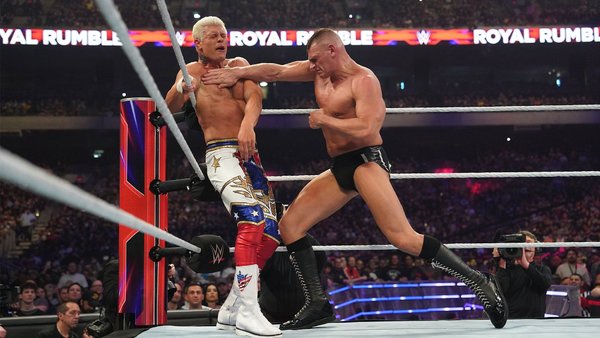 A divisively received but ultimately very successful Royal Rumble.
Triple H has a reputation as a dry, back-to-basics booker, but that's not strictly true. Some of his ideas are odd, and he sometimes struggles to grasp or even define babyfaces and heels. Booking heel GUNTHER to emerge at #1 and conquering babyface Cody Rhodes at #30 should have failed, frankly. That it didn't underscored why Cody is the man chosen to headline WrestleMania; his match-within-a-match versus GUNTHER was exceptional.
The suspense in the near-elimination sequences was so dramatic that both men cast significant doubt over what should have been far more predictable fare. Undisputed WWE Universal champion Cody Vs. GUNTHER instantly became a worthy SummerSlam main event across those several minutes, even if the dynamic, strictly, was wrong.

The action was repetitive and unexciting for much of the match. A wrestler entered, went through their spots, and subsequently joined the heaving indistinguishable mass. This is a common flaw in most Rumble matches that aren't built around a unique idea - à la 2020 - but it was pronounced here. Only when Ricochet and Logan Paul performed their dumb/spectacular aerial warfare spot, and Cody and Seth Rollins worked together - and exploited the premise of multi-man action - did the match fulfil the inherent promise that the genre offers.
Now, Triple H did use its layered storytelling potential elsewhere, but the problem was that few of the stories teased were particularly exciting. Brock Lesnar Vs. Bobby Lashley is not as epic as WWE thinks it is (Brock and GUNTHER's all too brief stand-off was received with far more enthusiasm). Edge Vs. Finn Bálor was the logical thing to do; necessary without being exhilarating. Drew McIntyre and Sheamus failing to combine forces against GUNTHER was another strange failure to grasp the babyface and heel dynamic. Revisiting the very recent past even approached masturbatory; what did the Braun Strowman Vs. Omos sequence actually accomplish?
The story beats Triple H touched upon were nothing like the Shawn Michaels/Chris Jericho or Michaels/Kurt Angle confrontations of 2003 and 2005 respectively. Nothing fresh with vast potential was teased as an upper midcard attraction for WrestleMania 39. Logan Vs. Rollins might have acted as that moment, but who's the babyface there?
The way in which Sami and Cody both got over on the night was a skilful political triumph, but those difficult questions lingered over the second half of the match to its detriment. Who was or wasn't going to enter, and when, was more intriguing than the actual action.
Gentleman's three Rumble, ****1/2 finishing sequence - so, with that in mind...
Star Rating: ★★★½