5 Most Insane Things Happening In Wrestling Right Now (May 19)
5. Erm, What's Going On With Erick Rowan?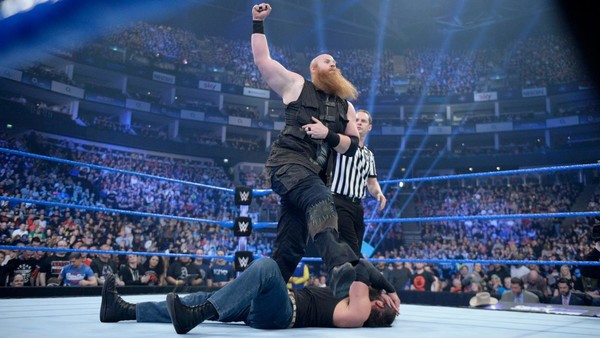 Talking Smack is great. Who knew that performers could flourish when untethered by scripted shackles? Near enough everybody industry professional not currently tied to WWE and thus not scared of speaking up, but that's besides the point.
On this week's edition, Erick Rowan didn't so much flourish as baffle the sh*t out of everybody who watched. "I wanna show you something," he began, taking a seat by Shane McMahon and Renee Young. "I wanna show you something that I made." He didn't pull out a prized bottle of wine; he was only a vintner for about a fortnight in 2014, the last time he went solo and WWE didn't have a clue what to do with him.
No, he draped a burlap sack on the table and removed from it something that made him smile - a clown mask. Isn't Bray Wyatt already IT, being the Eater of Worlds and everything? In any event, he then put on the mask and found a balloon (it just happened to be there, like tables under wrestling rings). He gave it to Renee and popped it in her face, laughing creepily before shuddering like he was in the middle of a long overdue p*ss. Looks like he's not obsessed with her any more.
In his brief WWE career, Rowan has portrayed a backwoods monster, a private investigator, and a savant. What this new gimmick is I have no idea. I suspect WWE don't, either.