5 Most Insane Things Happening In Wrestling Right Now (Nov 2)
WWE Crown Jewel chopped and changed.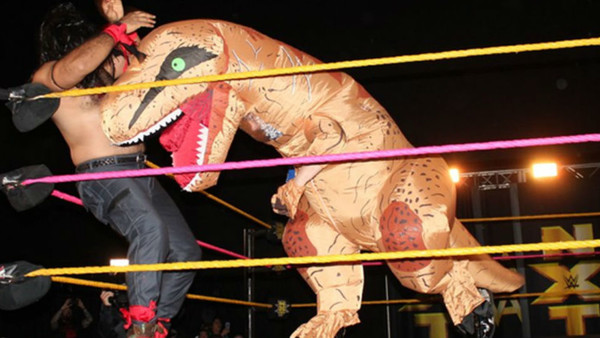 WWE November to Dismember, WWE In Your House: Greatest International Incident, WWE In Your House: Greatest Buried Alive, WWE In Your House: Consulate Stampede, WWE In Your House: Badd Blood Money, otherwise known as WWE Crown Jewel, is going ahead.
WWE no-sold the grisly international incident that was dissident journalist Jamal Khashoggi's murder and dismemberment, hoping that the story would simply go away. Happily, a spate of hate-driven gun massacres in the United States have digested the story into the less glamorous bowels of the 24/7 news cycle.
Presently, Turkish and Saudi prosecutors are locked in a standoff. The Saudis have requested all available evidence to complete their "investigation"; meanwhile, the Turkish government have demanded that all 15 suspects involved in the execution be interrogated and tried in Turkey. The story is blowing firmly in the direction of the east at present, which is all a bit boring and alien and decidedly in "not our f*cking problem" territory, and so western coverage is eerily still.
Godd*mn pal, that's great!
WWE Tables, Ladders, Chairs…and Stairs…and Bonesaws is going ahead— but WWE is of course blameless in all of this. The card is always subject to getting chopped to bits and rendered unrecognisable.
Sorry, change.
Change.
5. John Cena & Daniel Bryan OFF Crown Jewel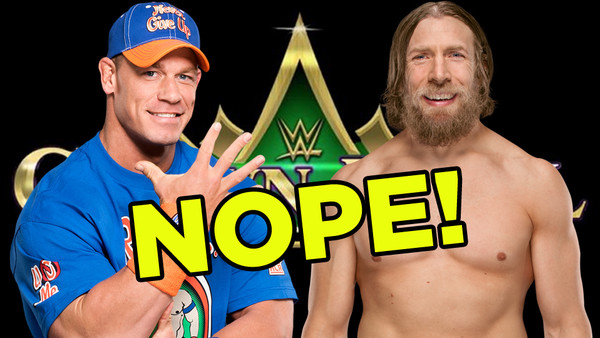 In a nigh-on unheard of development, at least one WWE performer has objected to a show on moral grounds.
Rob Van Dam refused to work the voluntary Tribute To The Troops shows, but not on political grounds; he just wanted to spend time with his family during the holidays, as was his wont as an independent contractor, and he was never pushed as a top guy again. Following the Montreal Screwjob, Mick Foley skipped RAW in support of Bret Hart, but quickly returned to the fold.
This is different; Daniel Bryan, an environmentalist and all-round solid citizen, has refused a WWE Title programme because he is not interested in Saudi Arabian blood money. There's something deeply commendable about that, but there's also something troubling about it, too; given that WWE runs Saudi immediately following WrestleMania as part of a 10-year deal, there's a high probability of Bryan never again reliving his April 6, 2014 career high. Sami Zayn is not allowed to go, so he's never gonna win the big one, either, no matter how over he gets. The women aren't allowed to perform, period, and f*ck knows what they're going to make Renee Young wear on Friday. This whole thing is rancid, and fair f*cks to Bryan for turning his nose up at the smell.
John Cena meanwhile, we can deduce, bailed in fear of Hollywood studio pressure. Then again, the guy is so visibly (understandably) done with it all that he probably just couldn't be ar*ed. With a clean submission loss on SmackDown, WWE has already buried Bryan for his refusal, and replaced him with Samoa Joe.
That was a strange and uninspiring move—they've already wrestled three matches, and how did his post-match assault warrant contendership?—but never mind.