5 Must-See Fights For Conor McGregor After UFC 257
What's next for Conor McGregor? How will The Notorious bounce back after defeat at UFC 257?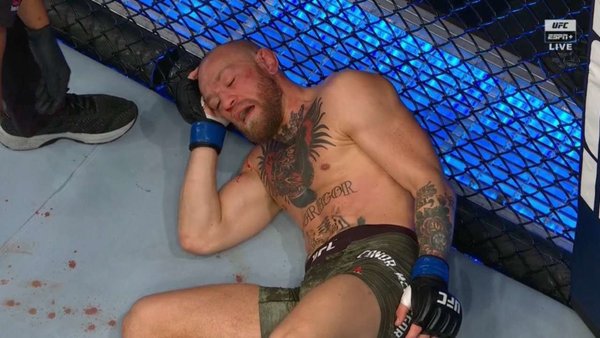 Despite being a strong favourite to leave UFC Fight Island victorious, Conor McGregor's return to the Octagon resulted in a shocking TKO loss to Dustin Poirier. While it's not the start to the year that McGregor was hoping for, he can find solace in the fact that he didn't look terrible after a year off from competition.
Although he was clearly upset at the loss, you could see that he was itching to get back into the cage and get back to winning ways. Thankfully for us MMA fans, there are an abundance of fights available for The Notorious and they're all fantastic options. The question is: which fight should UFC President Dana White and UFC matchmakers, Mick Maynard and Sean Shelby, give him next?
From long-awaited rematches with arch-rivals to fresh, dangerous opponents that he's never faced before, we go through all the plausible - and exciting - match-ups that could be in McGregor's future. Luckily for us, if any of these do come to fruition, we're going to be in for a hell of a treat. Let's begin...
5. Tony Ferguson
While it might seem like decades ago at this point, we're not too far removed from the trio of Khabib Nurmagomedov, Tony Ferguson and Conor McGregor being the main guys in the 155lb division. All three were the hottest commodities at lightweight and a fight between any combination of them was tantalising for all MMA fans.
With Khabib retiring, we won't get to see the fight between him and Ferguson. However, with Ferguson and McGregor both coming off of losses, this might be the perfect opportunity for the UFC to make a bout between two of the most dangerous 155lbers to ever step foot inside the Octagon a reality.
Although it was nice to see that there was no animosity between McGregor and Poirier during the lead-up to their fight, it did seem like The Notorious perhaps lacked that spark due to the niceties. There will be none of that friendly behaviour with Ferguson, which might provide extra fuel for McGregor's motivation to get back to top form.